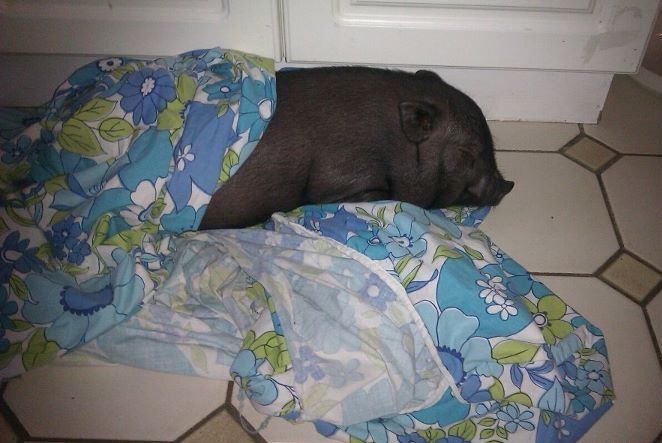 UPDATE: We're happy to announce that Bentley, the pot belly pig has now found a forever home and we're sure he'll now be very comfortable.
Thanks to everyone who has helped us find a new home for Bentley. It's through your "spread the word" efforts and online sharing that helps the animals in need at Oasis Animal Rescue and Education Center find loving, caring homes.
Keep up the good work!
_________________________________________________________
This is Bentley, the 10 week old pot belly pig! Bentley is such an awesome little guy! He currently weighs just under 20lbs and was rescued from a home that was feeding him pork chops and bacon – and thought it was funny. Of course, there were kind individuals willing to foster this cute pot belly pig until we can find him a forever home.
Bentley is on the verge of being house trained and makes noises to let you know he needs to go outside for a bathroom break (loud, deep grunting and fussing around). Once you learn the different pig sounds, Bentley makes it very clear in telling you what he needs… whether it be a trip outside, that he's hungry or just lonely and needs some one on one attention. Bentley really enjoys being scratched, petted and fussed over. He does not bite hard at all… just nibbles a bit once in awhile. He does not like to be picked up and will squeal out of fear. He has learned to tackle the steps now and independently gets himself at least back in the house when he is done doing his business and playing outside.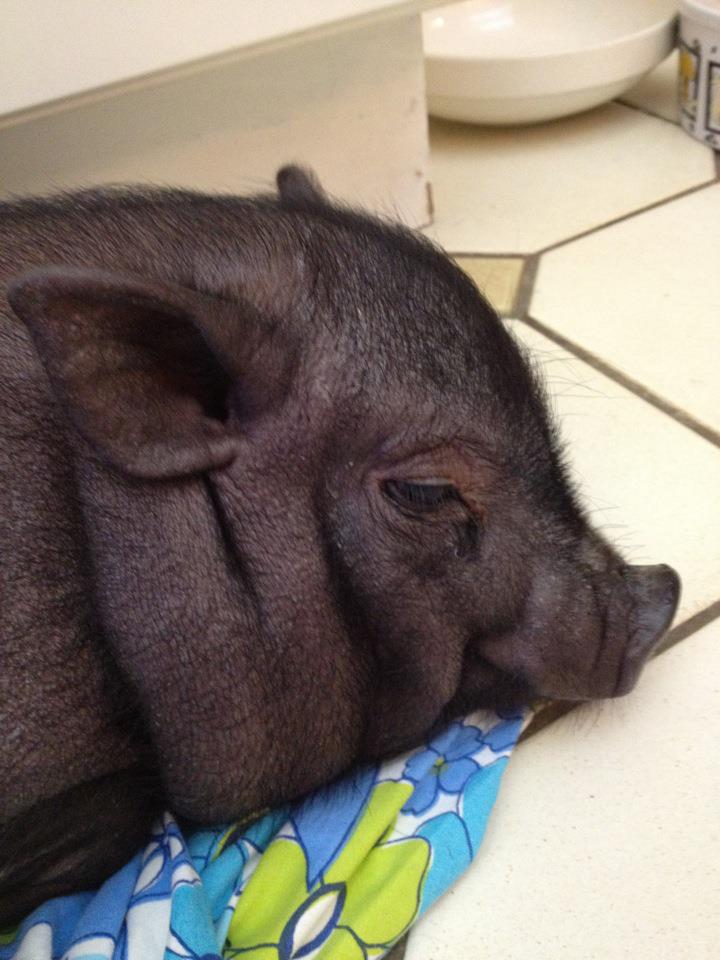 Bentley is learning to come when called, and to sit for a treat. He loves raisins (which he only receives sparingly due to fat content) cheerios, mixed field greens, chick peas, cucumbers, bananas and just about anything else that pot belly pigs can safely eat. He is not crazy about carrots…these are the only veggie so far that he has shown a dislike for.
Bentley has an organic puppy toy from Winners and he loves it!! He will carry it around grunting happily. He absolutely loves paper bags, plastic water bottles and cardboard. He enjoys rooting around in towels and blankets and when it's nap time, he will cover himself up in his blanket and go to sleep.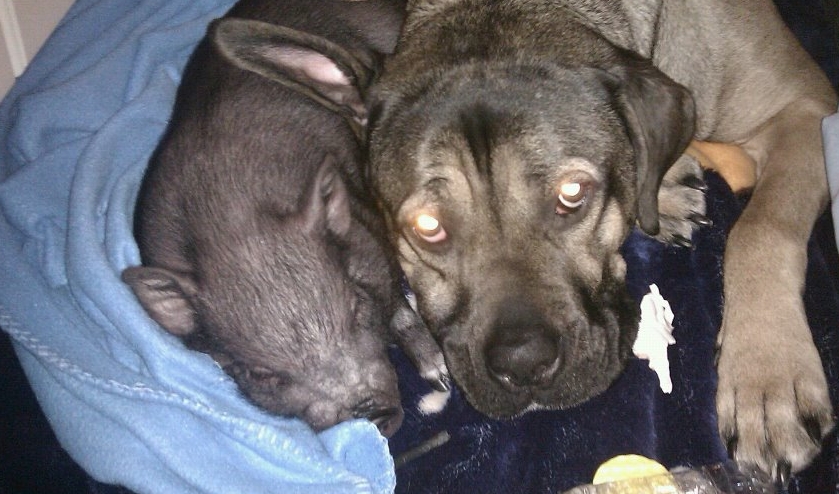 Bentley is confident, smart and loves people and other animals. Bentley is energetic, eats well and is happy. His skin is quite dry, but with the proper diet and ensuring he is receiving enough selenium, vitamins and minerals it will be fixed. He will be neutered at Allendale Vet in Barrie this coming Thursday.
For more information on how to adopt Bentley or any other animal on this website, please contact Oasis Animal Rescue and Education Center.