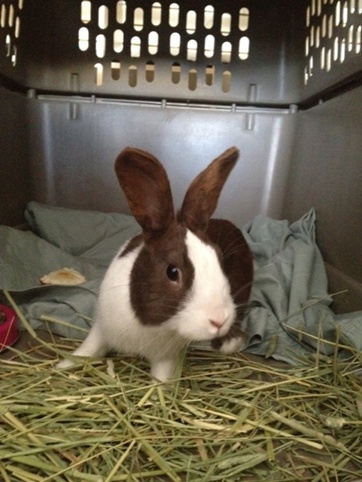 UPDATE: We're pleased to announce that Charlie has now found a new forever home. Thanks to everyone who played a part in helping Oasis Animal Rescue re-home this loveable little guy.
————–
This gorgeous two toned bunny rabbit is named Charlie. He is partially white with caramel & deep brown patches. Charlie is neutered and a total sweetheart, enjoying cuddle time and pets. Charlie the rabbit would make a fine addition to any home with mature children or individuals who can give him the attention and love he deserves.
For more information on how to adopt any other animal on this website, please contact Oasis Animal Rescue & Education Centre.