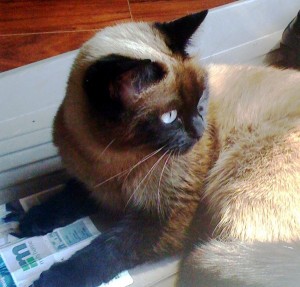 This is Sapphire. She is a 7 year old, pure Siamese lap cat whose previous owner was moving and could not take her along. She is both spayed and declawed, and is good with children and other cats. Sapphire is very friendly and will make a super pet for a single person or busy household.
Sapphire was placed in a loving home in June 2011.
---
For more information on how to adopt any other pet you see on this website,
please contact
Oasis Animal Rescue and Education Center
.