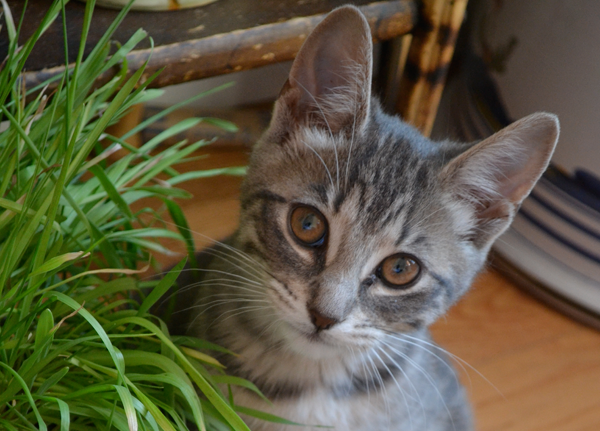 UPDATE:
Our friends Ripley and Bishop have got their wish…to stay with their foster mom, a woman who cares a great deal about all animals – and in particular, these two little beauties.
 A happy ending all round – YAY!!
Original Text:
Ripley and Bishop are a bonded brother and sister pair of kittens available for adoption together. They have been in the same foster home since being given up at eight weeks of age and cannot be separated.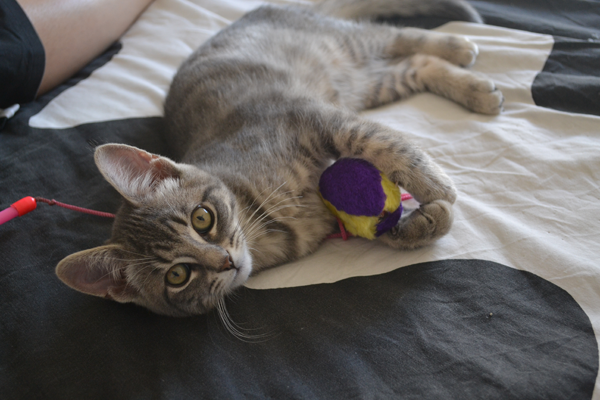 These two are full of energy, always ready to play, curious and inquisitive. At eight months of age, Ripley and Bishop are GORGEOUS grey in color and STUNNINGLY social in behavior. Both are spayed/neutered and up to date on their vaccinations.
There are other cats in their present abode so a potential adoptive parent looking to add to an existing feline family would certainly find that these kittens are a perfect fit.
---
For more information on how to adopt Ripley and Bishop or any other pet you see on this website,
please contact Oasis Animal Rescue and Education Center.