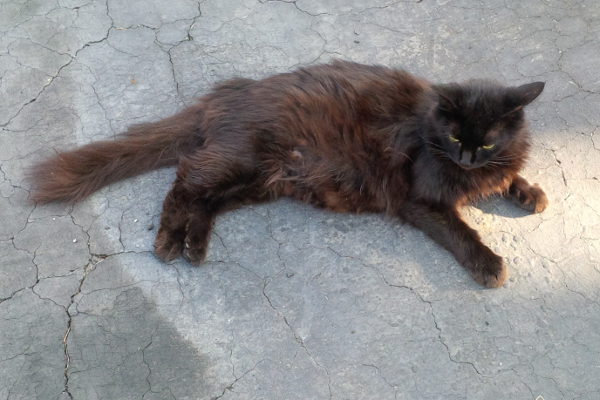 UPDATE 4 Nov, 2014:
Gina,  the last of Snookie's kittens, has been adopted by a mature, single woman who lives with her teenage son (never home) and an older cat. Gina's new owner was looking for a feline that she could shower lots of attention on and was instantly attracted to this adorable kitten.
Congratulations Gina and best wishes to you and your new family.
—————————————–
UPDATE October 13, 2014:
Deanna ( who we discovered is a boy), one of Snookie's kittens, is now called Charles. His new owner is a single gal who enjoys taking Charles with her when driving around Oshawa in the family vehicle.
Sweetheart, another of Snookie's kittens has been adopted and is now happily settled into her new home with a single mom and two youngsters.
Excellent momma cat Snookie has become the latest addition to a household with children and another cat. Good for you Snookie. This is a far cry from your former life on the streets of Durham Region!
Gina, the sole remaining kitten, is patiently awaiting that perfect new home where she'll be showered with love and attention. If you are interested in providing a forever home for Gina, please contact us at 289-385-6293 or scroll down for our online contact form.
UPDATE August 25, 2014 – NEW PHOTOS
UPDATE August 12, 2014 –
Pauly D has been adopted by his foster mom. She has been enthralled with this kitten since Snookie gave birth to her little ones and finally made the decision to adopt. Pauly D will join a household comprised of felines, children and a very patient couple.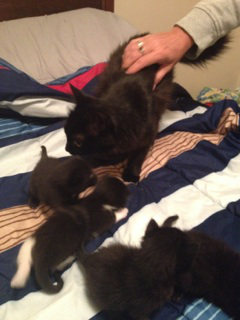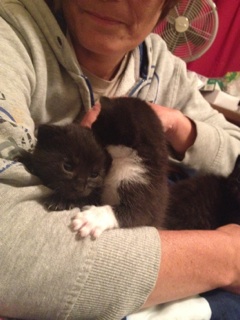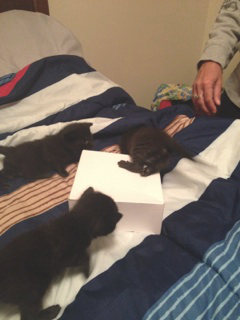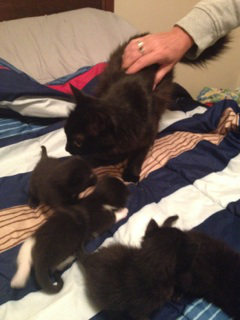 UPDATE August 4, 2014 –
Snookie's kits are coming on strong. Gena, Deena and Sweetheart will be ready to go to forever homes at the end of September. Scroll down for their story and to submit our online contact form or call 289-385-6293 for more information.
• Gina, the smallest kitten, loves to play and cuddle.
• Deanna, much bigger than her sister, has stripes down her back legs and is VERY mischievous.
• Sweetheart is, indeed, very sweet!! She is an observer watching the "goings on" of her siblings. She adores belly rubs.
——————————-
July 30, 2014 – With sadness we report that JWoww, one of Snookie's kittens did not have enough strength and passed away peacefully during the night.
UPDATE 26 JULY:
Fortunately for Snookie (a.k.a. Black Beauty) a loving foster carer was able to step in and and help the momma cat safely deliver her five active kittens and they are all beautiful and doing well.
Meet the babies…
They'll be available for adoption at the end of September. Scroll down to complete our online contact form or call Oasis at 289-385-6293.
————————————-
ORIGINAL TEXT:
Black Beauty is going to be a mother very soon. A stray who turned up in the back yard of a caring community member about two months ago, starving and desperately in need of shelter and care, this little gal requires a foster home ASAP.
The vet has declared her 100% healthy but cannot give us an exact date as to when she will give birth.
Black Beauty was obviously someone's pet, not too long ago, and is very friendly and playful. We suspect that she will be a great addition to any household in the future but her IMMEDIATE problem is housing for herself and her litter. Can you help?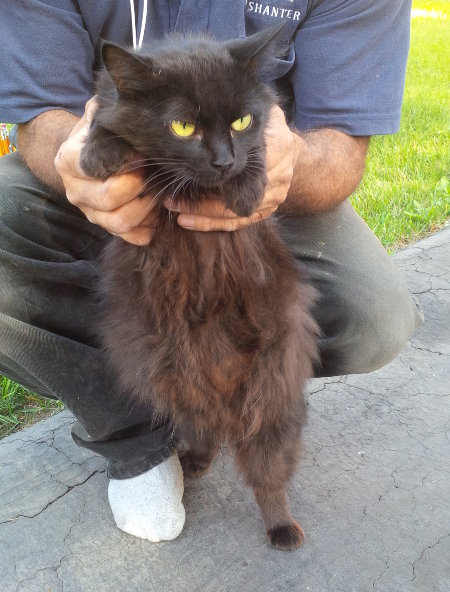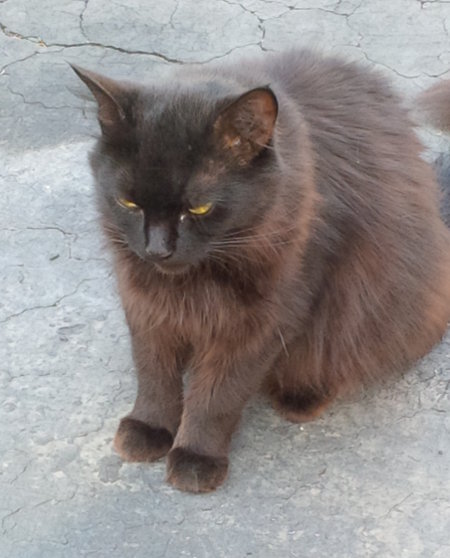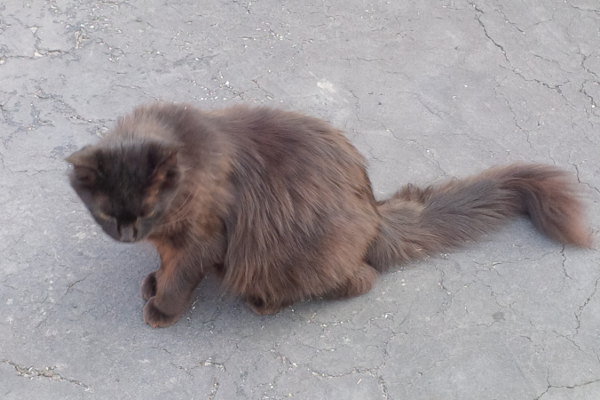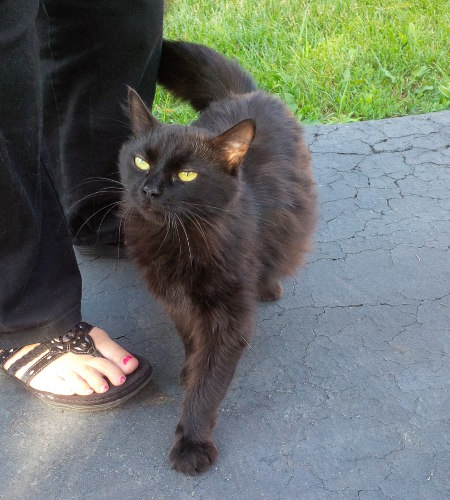 ———————————————-
If you would like more information about fostering or adopting a pet please contact Oasis at 289-385-6293, or complete and send this contact form:
I'd like to know more about adopting a pet from Oasis:
Please check you've entered your contact details correctly. When you press 'Submit', you will be redirected to our home page and a confirmation email will be sent to you - if not received in your inbox, please check your spam box. If applicable, please also specify the name of the animal you are enquiring about. Thank you.
Durham Region Cats For Adoption.
Durham Region Dogs For Adoption
How Your Donations Help The Pets At Oasis
Help our rescue pets find new homes – Please share our animal stories with your friends. Or subscribe here for free – receive pet updates straight to your inbox:

Oasis Animal Rescue – a non profit organization providing Durham Region society with humane animal rescue services – specializes in pet adoptions, re-homing and community outreach programs. Telephone 289-385-6293
Subscribe To Our News Feed
You'll Get FREE Updates on Rescue Pets and Oasis Information sent direct to your inbox. (Oasis does not share your email address and you can unsubscribe at any time.)