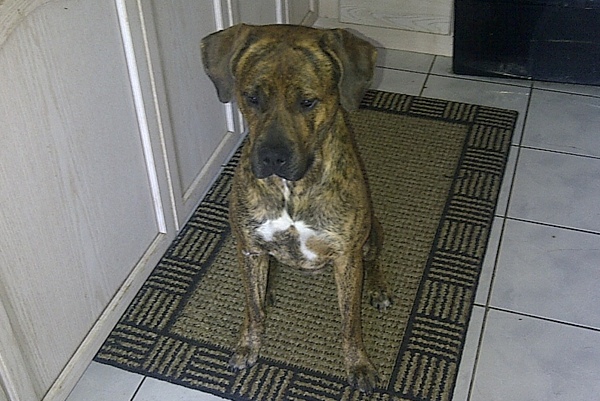 UPDATE:
Buddy has now been placed in a new home by Clarington Animal Services.
UPDATE:
Buddy's bad luck continued recently when he was abandoned in front of Clarington Animal Services (tied to the door wearing a choke collar!). Alas, the search for a caring and responsible adoptive parent/family continues!
For more information on Buddy, you can either contact Clarington Animal Services (call 905-623-7651) or scroll down this page to complete and submit the contact form.
————————–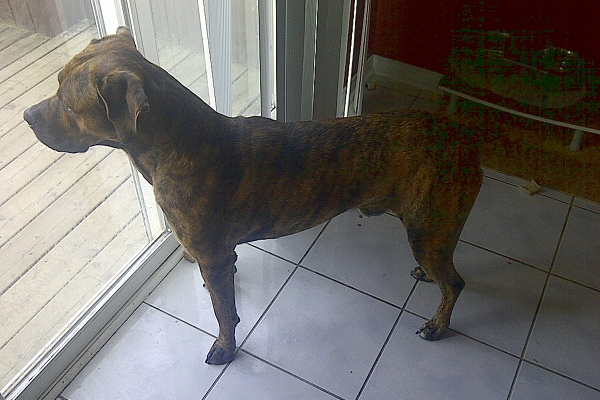 Buddy is a young dog, no more than 2 years of age, and is up-to-date on all of his vaccinations.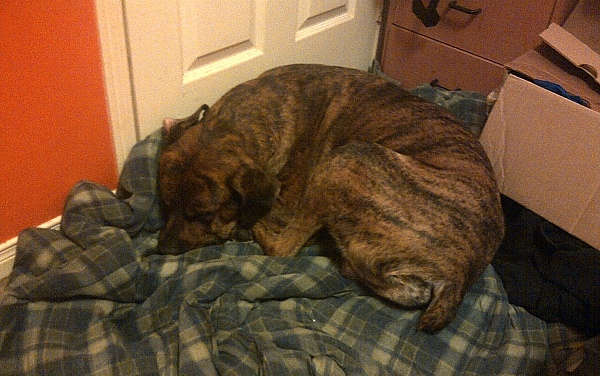 He is full of energy, playful and thoroughly enjoys romping with other big dogs. He is definitely not a fan of cats or small animals. We would not recommend Buddy be placed in a home with young children and suspect that a residence with lots of property and room to roam would be a good fit for this lovely boy.
Apartment and condo living are not ideal for a dog this size unless the owner in residence is prepared to spend a considerable amount of time walking, jogging and "hanging out" with Buddy.
Will Buddy be your new buddy?
——————————————————–
If you, or someone you know, is interested in adopting dog Buddy into your home, please contact Oasis at 289-385-6293, or complete and send this contact form:
I'd like to know more about adopting a pet from Oasis:
Please check you've entered your contact details correctly. When you press 'Submit', you will be redirected to our home page and a confirmation email will be sent to you - if not received in your inbox, please check your spam box. If applicable, please also specify the name of the animal you are enquiring about. Thank you.
View more dogs available for adoption at the Oasis Animal Rescue and Education Center, Durham Region.
Perhaps someone in your social network would love to adopt one of these rescue pets.
Share the pics with your friends.