UPDATE 25 Jan, 2015:
Olaf has been adopted by a family in Oshawa. It was with great reluctance that we said goodbye to this boy but have been assured that his new family are seasoned pet lovers and that he will be well cared for.
We couldn't deny the love of your new family for you Olaf. Best Wishes from your closest friends at Oasis.
——————————————–
UPDATE 20 August, 2014:
For various reasons, Olaf's new home didn't work out for him and unfortunately he is once again seeking a new home. He is currently living in a foster home and his present foster mother finds him to be a gentle, sociable little boy who is as agreeable to look upon as he is to live with. Let's hope his luck turns soon and he finally finds the permanent home of his dreams. Could that be yours?
Please scroll down for our contact form if you are interested in adopting Olaf, or call us at 289-385-6293.
UPDATE 24 July, 2014:
Olaf has found his forever home.
He is now the beloved pet of a Durham Region resident who has another cat to keep him company. Such a journey for this boy – from near death in February to a loving, safe and secure home five months later. Whoopee!!
Thanks so very, very much to all of you who have supported Olaf.
————————————
UPDATE 29 April:
As mentioned in the update below, Olaf did have a good part of his tail amputated. Now neutered and sporting a handsome new "docked and dandy" look, Olaf is the picture of health and ready for a new home.
Olaf's been called a "miracle cat" by vet, Dr. Nasir, of White Oaks Animal Hospital. Dr. Nasir deserves a lot of credit for keeping this boy alive!! Pet Valu in Oshawa (see update below) continues to help us raise funds to cover the high cost of Olaf's operations and veterinary care. Of course we're very grateful for the assistance we've received from Pet Valu, their customers and every one of Olaf's supporters. On behalf of Olaf… Thank You All So Much!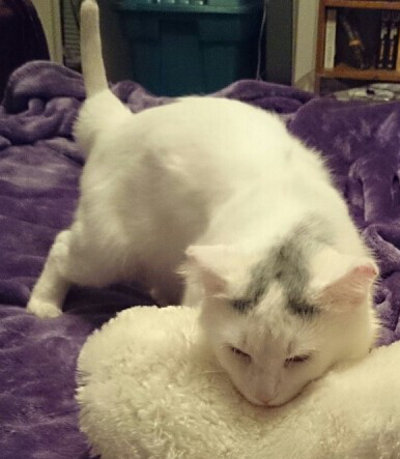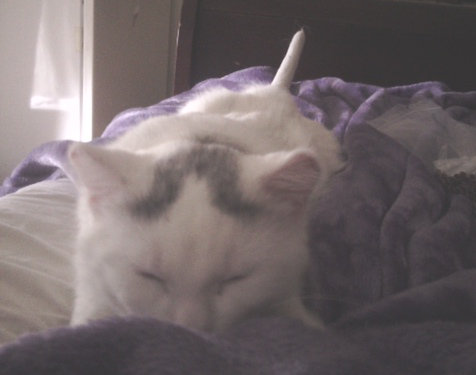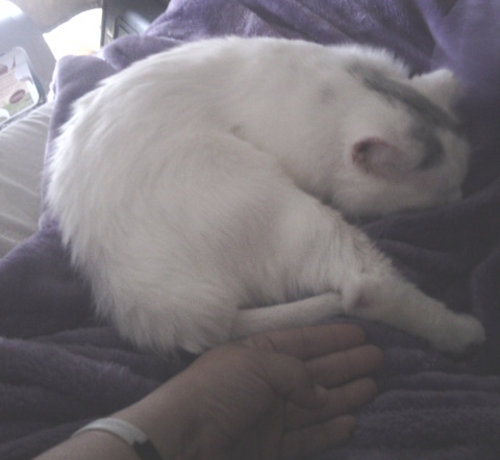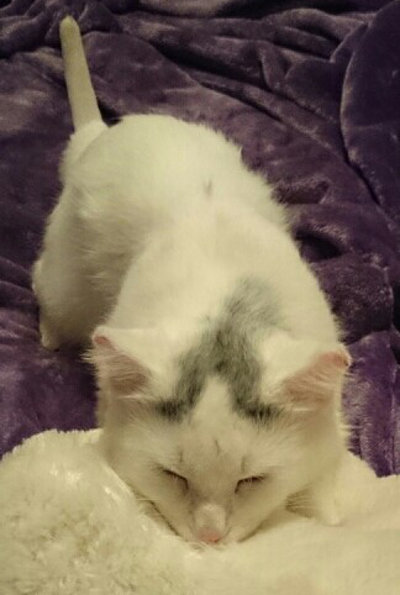 UPDATE 26 March:
Frozen cat Olaf is getting better every day after his icy ordeal. Unfortunately, Olaf does in fact need to have a portion of his tail removed as it is starting to smell and will turn into a case of gangrene that can spread dangerously. He is also to be neutered this week and both procedures will now need to be done at the same time as he would not be able to safely undergo anaesthetic again before six months have passed.
Pet Valu on Warren Avenue in Oshawa have graciously started the drive to raise much needed funds with $295 to help cover costs for Olaf's double operation. We still however need to raise another $600 to help this affectionate little guy through his recovery. Donations, of any size, are so gratefully appreciated.
Those wishing to donate towards Olaf's operation and rehabilitation can do so safely online by clicking the PayPal Donate button below.
Here are the latest photos of Olaf in recovery at the clinic. You can read about Olaf's ordeal here.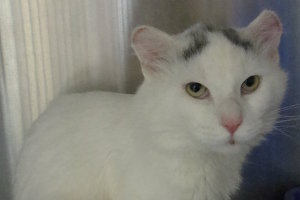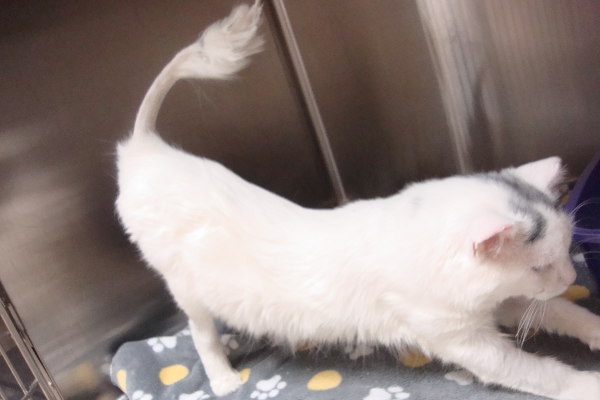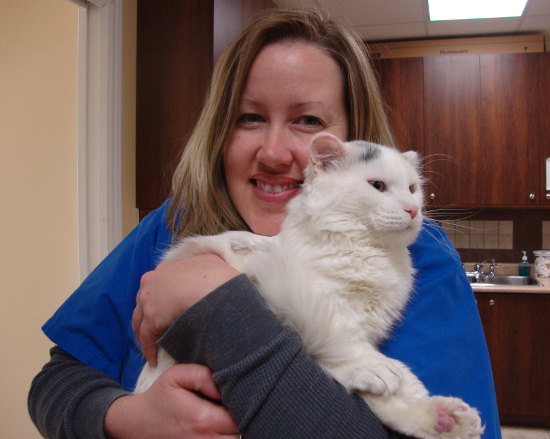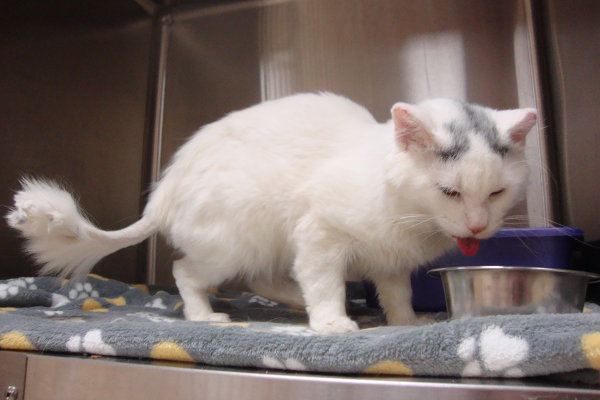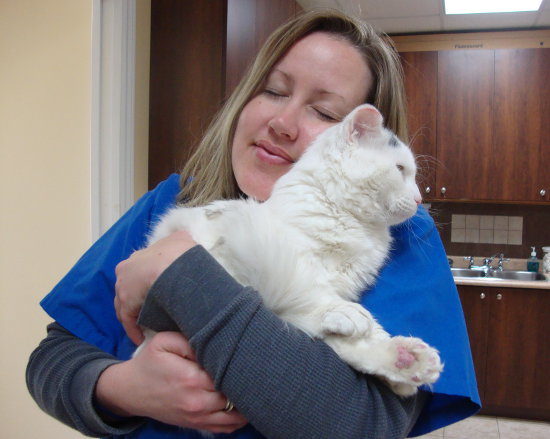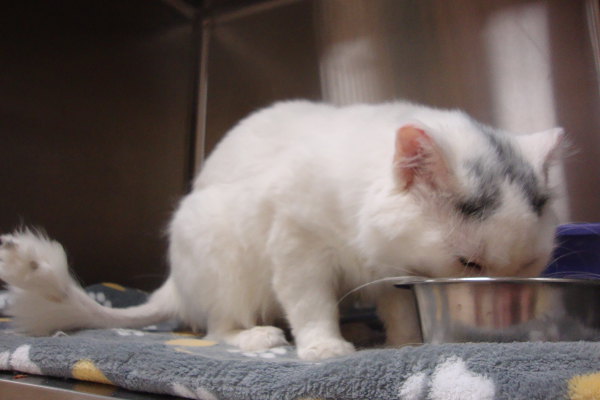 UPDATE 25 February: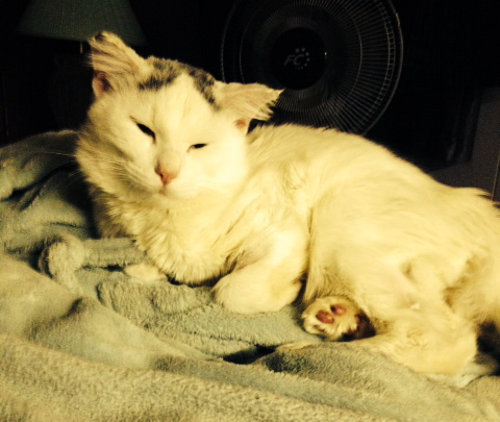 —————————–
(Feb 18) This past weekend Olaf, the cat found nearly frozen to death in a field by a young boy, got to spend the weekend at the home of an Oasis staff member. Despite all that has happened to him, he is proving to be a very affectionate and sweet cat.
Dr Nasir of White Oaks Animal Hospital in Whitby has suggested that it may still be necessary to amputate a portion of Olaf's tail but we need to wait two weeks to ensure this is the right decision.
In the photos below you can see how disproportionate the size of Olaf's head is compared to the rest of his body – this is due to the lack of nutrition he has had for potentially a very long time. He is quite emaciated, and recovery will take time, but he appears to have the will to survive, that's for sure!
We're doing all we can to get him the care he needs and we know that many of our supporters are cheering for him to get well soon and start enjoying life. If you would like to donate towards veterinary care costs for Olaf, you can donate safely and securely using Paypal here: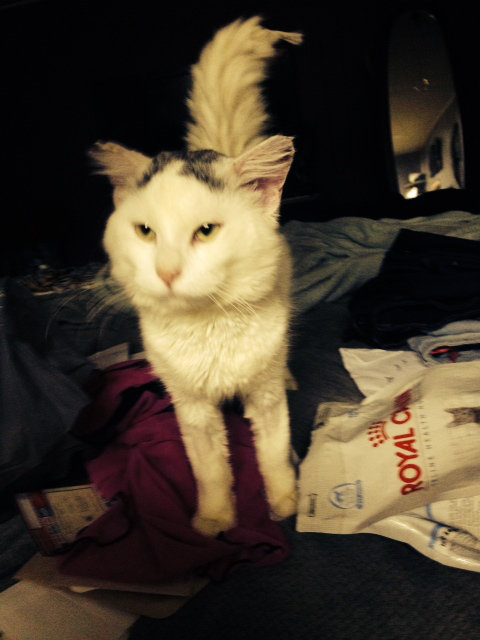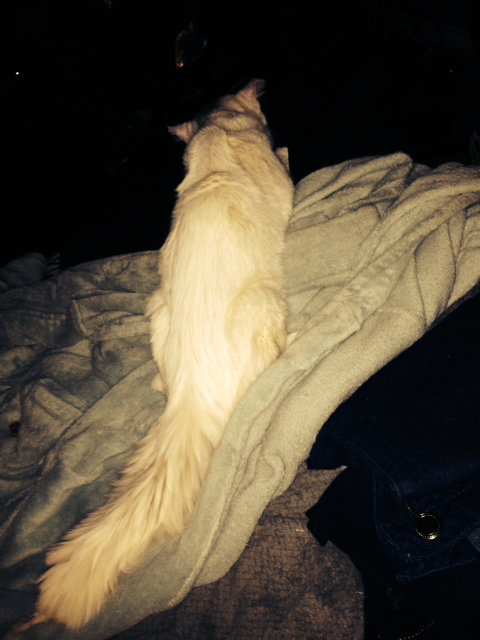 —————————————–