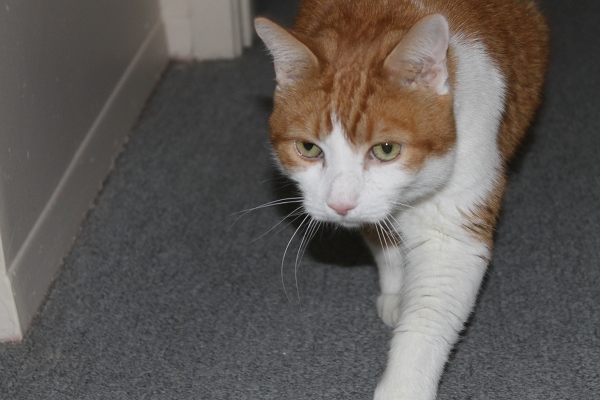 UPDATE 19 Nov, 2014:
Creamsicle, our lovely Creamie, has been adopted by a Toronto couple who have another cat called Roxy. After a few weeks both felines have adjusted well to each other and a forever match is in the works.
Congratulations Creamie, you deserve the very best.
———————————————
Original Text:
Creamsicle ( Creamie) is an affectionate, sociable boy.
Eleven years of age, neutered and up-to-date on all shots, this gregarious feline was part of a hoarder's household for many years where he was deeply loved but inadequately cared for. He suffered no ill effects, thankfully, and is now looking for his forever home.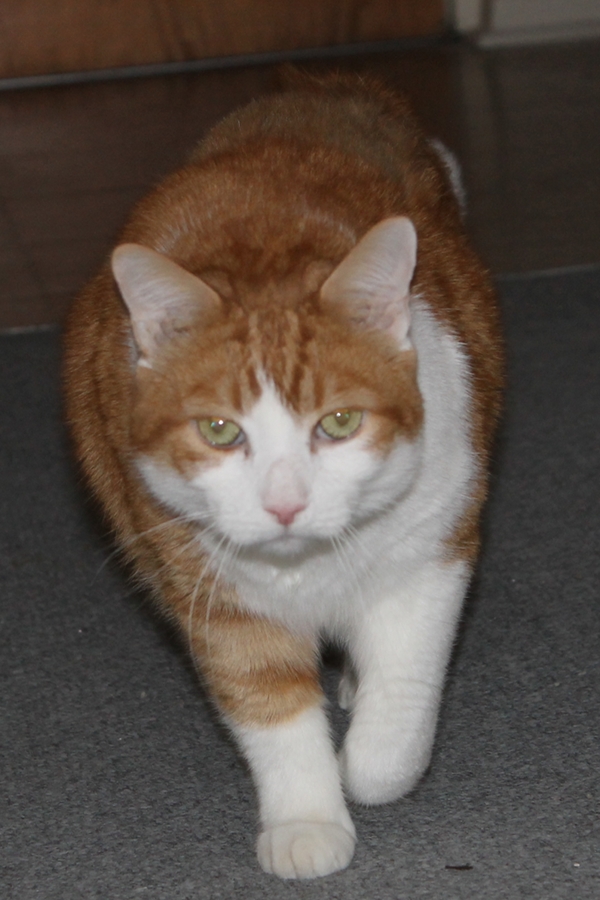 We strongly recommend that Creamie be considered by all who wish to open their hearts to a friendly, loyal companion for many years to come. Another cat, or two, as companion pets would be fine for this feline gets along with one and all.
If you, or someone you know, is interested in adopting a pet, please contact Oasis at 289-385-6293, or complete and send this contact form:
I'd like to know more about adopting a pet from Oasis:
Please check you've entered your contact details correctly. When you press 'Submit', you will be redirected to our home page and a confirmation email will be sent to you - if not received in your inbox, please check your spam box. If applicable, please also specify the name of the animal you are enquiring about. Thank you.
View more domestic pets available for adoption at the Oasis Animal Rescue and Education Centre, Durham Region.