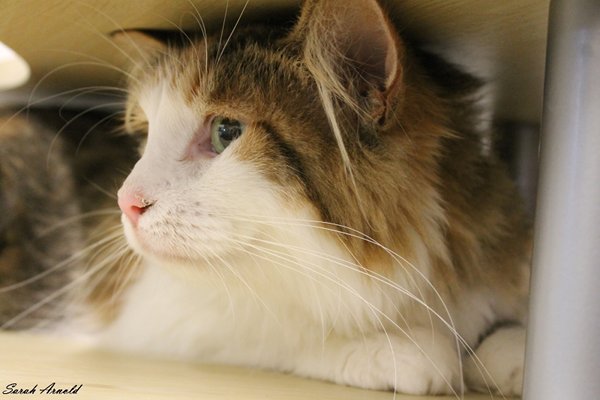 UPDATE: Ella has found a new home.
——————————
Ella is a stunner. In spite of being unceremoniously dumped off at Oasis, this gentle cat displays oodles of affection and is extremely sociable.
Five years of age, spayed and up-to-date on her vaccinations, Ella deserves the stability of a household without the stress of constant re-location, into unfriendly environments, which has been her sad lot over the last few months.
Peace and quiet, a multitude of pats, the joy of endless treats and toys to play with should, indeed, be what Ella can expect in her new, forever home. We, at Oasis, will settle for nothing less when it comes to the future of lovely Ella.
———————————————-
If you, or someone you know, is interested in offering a forever home to a rescue pet, please contact Oasis at 289-385-6293.
See more cats hoping to be adopted soon.
See dogs seeking their forever homes.
Help our rescue pets find new homes – Please share our animal stories with your friends.
Or subscribe here for free and receive pet updates straight to your inbox: