As we reported yesterday, poor cat Olaf was found in a field, frozen and near death, two days ago by a young boy on his way to school.
Today, the vet and clinic staff have been completely flabbergasted at the tremendous progress Olaf has made since his sad ordeal out in arctic temperatures. He is truly a miracle.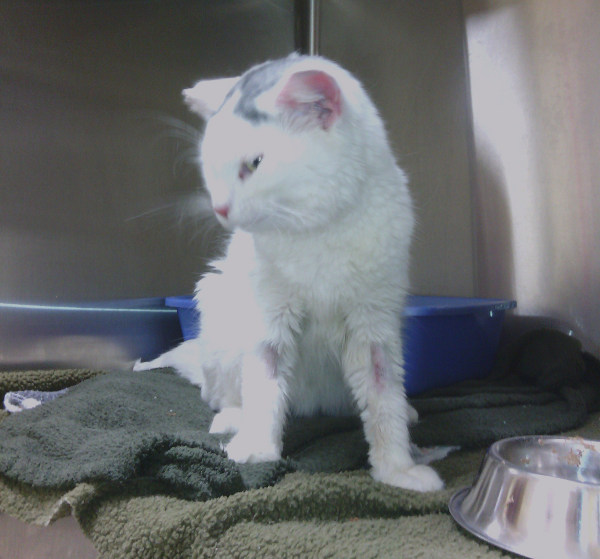 The clinic staff were concerned that the hypothermia would have shut down some of his vital organs and therefore he wouldn't be able to "poop" properly. But noooo, this little fighter is now eating, drinking and has done his business nicely… and he's been taken off the IV drip.
There's still the possibility that the end of his tail may need to be amputated (hope not) – it's too early to tell – but at least, as he looks up at his carers, it's clear in his eyes that he's so very thankful to be in the land of the living.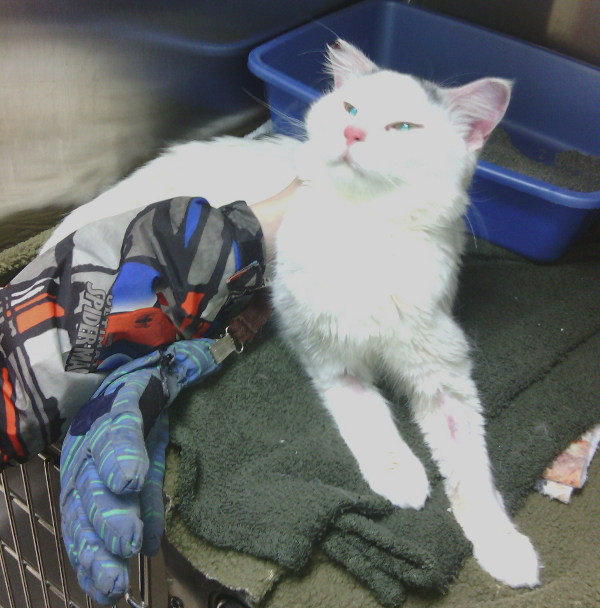 A special call-out to the veterinary staff at White Oaks Animal Hospital in Whitby…
Vet techs Lesley and Angie were able to "clear the decks" to allow Olaf's urgent situation to become a priority for themselves and Dr. Nasir. The quick action they took when he arrived at their clinic has without a doubt contributed to Olaf's start to recovery.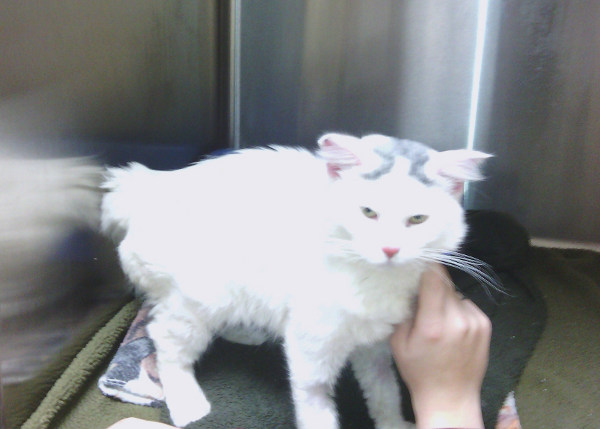 More Olaf news soon…
SUBSCRIBE TO OUR EMAIL NEWS:
You'll Get FREE Updates on Rescue Pets and Oasis Information sent direct to your inbox. (Oasis does not share your email address and you can unsubscribe at any time.) Don't forget to type your email address carefully and check for a verification email in your inbox.
——————————————-