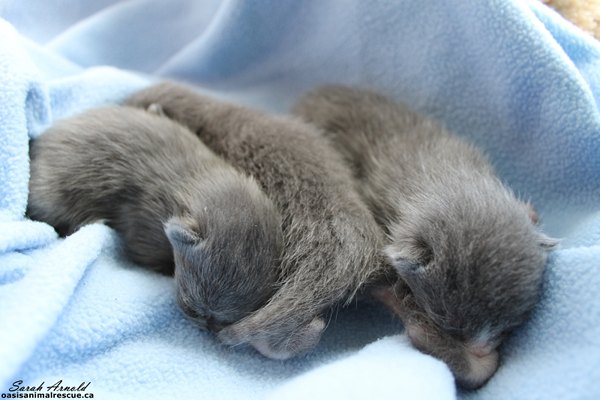 These little babies were found abandoned in an outlying shed on a residential property in the Mary and Adelaide Street area of Oshawa by a local resident.
We have no idea how long these three kittens had been alone. Despite watching over the area for many hours there was no sign of a mother. As it would have been dangerous to leave them much longer on their own, they're were brought into care at Oasis.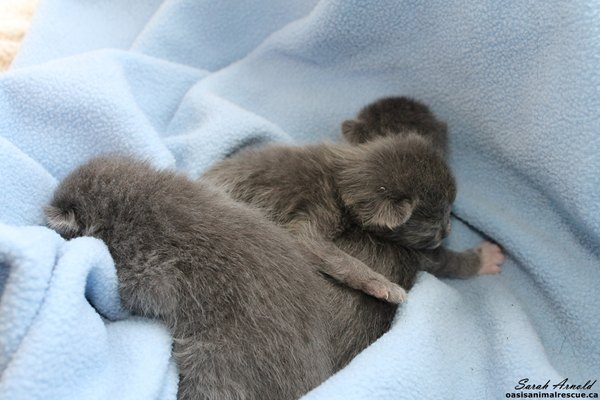 So the number of kittens at Oasis Animal Rescue continues to grow and we're really going to need as much help as we can get to find lots of forever homes this year!
——————————————————–
If you, or someone you know, is interested in adopting a kitten, please contact Oasis at 289-385-6293, or complete and send this contact form:
I'd like to know more about adopting a pet from Oasis:
Please check you've entered your contact details correctly. When you press 'Submit', you will be redirected to our home page and a confirmation email will be sent to you - if not received in your inbox, please check your spam box. If applicable, please also specify the name of the animal you are enquiring about. Thank you.
Perhaps someone in your social network would love to adopt one of these rescue pets.
Please feel free to share the pics with your friends.