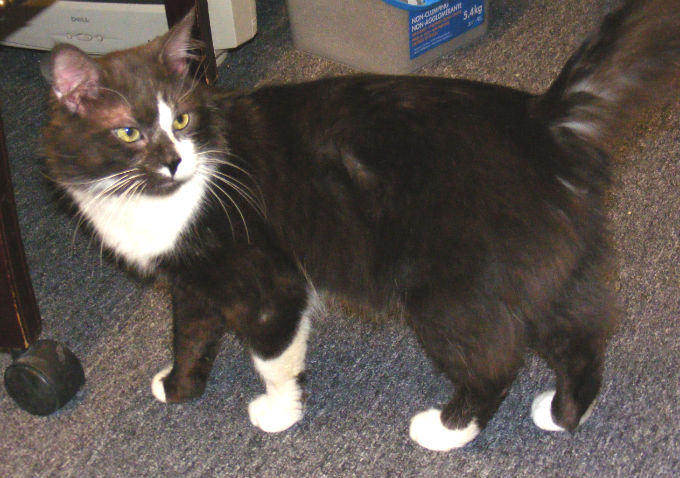 UPDATE:
Here, at Oasis Animal Rescue, the happiest moments are always when a new home is found for one of the pets in need that come into our care. Today we're happy to announce that Max, a beautiful cat with a beautiful (but stubby) little tail has been adopted. YAY!
If you're able to provide a loving, caring home for one of the rescue pets still on the adoption list at Oasis, please contact us.
Best of luck in your new home Max, from all your friends at Oasis Animal Rescue.
——————————–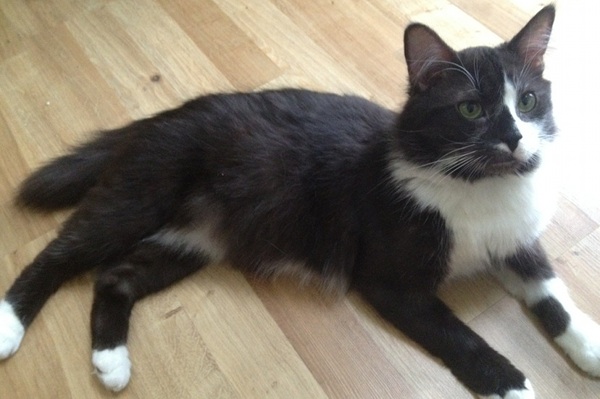 Original Text:
Max is searching for his new forever loving home after his owners were unable to continue caring for him. This beautiful boy with a stubby little tail is an absolute peach to his human companions.
Max prefers the company of humans over other animals and truly would thrive in a household where he is the sole receiver of pet-love. Max is up-to-date on all of his vaccinations, is neutered and hoping to receive love and attention from his new home.
For more information on how to adopt Max or any other animal on this website, please contact Oasis Animal Rescue and Education Center.