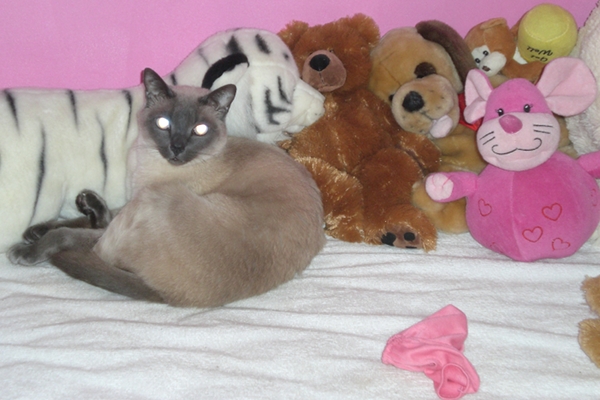 UPDATE: 
Mocha the Siamese cat that was left alone when his elderly owner suddenly passed away, left Oasis on Saturday afternoon to live permanently with his new family.
It can often take a good amount of time to re-home a pet that finds itself alone after a sad event, especially an older pet. So the Oasis Animal Rescue staff were especially pleased to find adoptive parents that felt even an eleven year old cat deserves a happy and comfortable home. We're certain that Mocha will settle quickly and we wish him and his adoptive family all the very best for many years to come.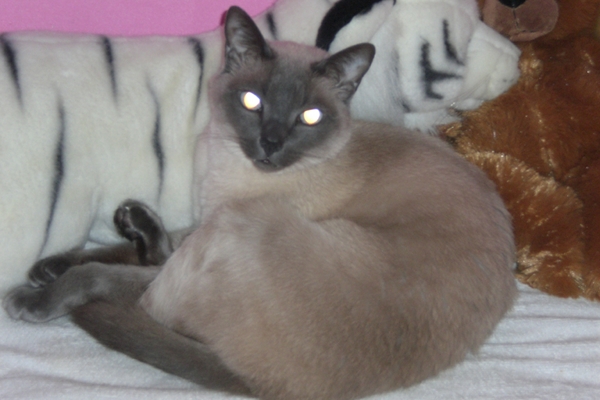 Original Description:
Mocha has suffered a great loss. His elderly owner of many years just recently passed away and he is on his own.
A kind neighbor agreed to foster him but her busy, noisy household is far too much for this gentle, sociable feline. Mocha is eleven years of age, neutered and up-to-date on all of his vaccinations.
To the best of our knowledge he has not had any interaction with children or dogs. Our hope is that his new owner will be able to devote a considerable amount of time and attention, in the initial stages, to a boy who deserves a bit of peace and quiet in his new forever home.
There are still more

rescue cats

and

rescue dogs

available for adoption in Durham Region.