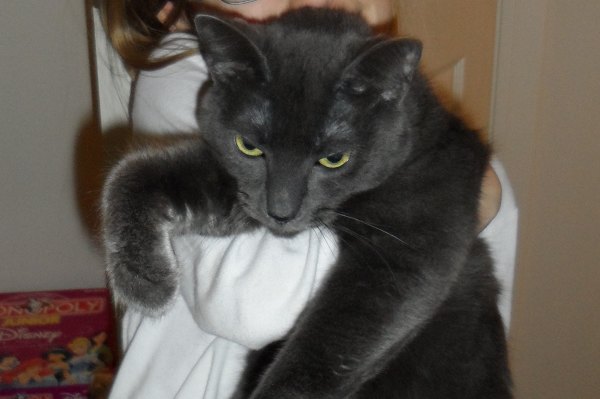 UPDATE:
Moe unfortunately had to leave his first family when one of the youngsters developed a severe allergic reaction to cats.
During his time at Oasis Animal Rescue's offices – on Simcoe St. N. in Oshawa – he settled right in with the gang and quite often was one of the first to greet visitors at the door.
So we're not surprised that this playful cat caught someone's attention and we're happy to report that he is now playing happily with his new family in Uxbridge.
Congratulations Moe, from all of your friends at Oasis.
Perhaps one of our readers will also want to share their home with one of the pets still on our adoption list.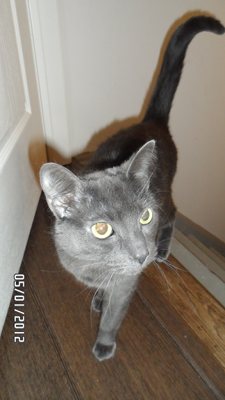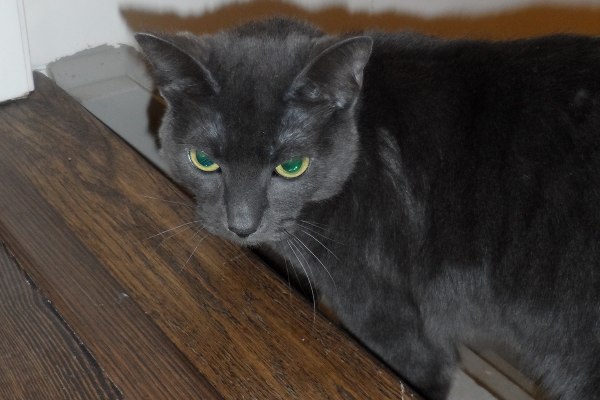 Original Text:
Moe, two years of age and up-to -date on all of his vaccinations, is a neutered male presently living in a busy household with a number of children vying for his attention.
Grey and gorgeous, this friendly, full of life boy was originally purchased from Petsmart and is only being re-homed because of a severe allergic reaction by one of the youngsters in his household.
Moe has not been around other animals in his young life so we cannot say exactly how he would react to sharing his "new digs" with another feline or perhaps a canine. We suspect, however, that in the long run he would be fine.
———————————————-
See more cats hoping to be adopted soon.
See dogs seeking their forever homes.
Receive Oasis Animal Rescue news and pet updates direct to your email inbox. Click the box to Subscribe for Free today: