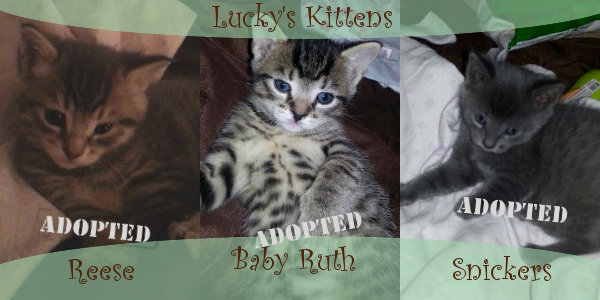 UPDATE 4 Nov, 2014:
Snickers has been adopted by a family of four who live in Whitby with another, older male cat. Apparently the two felines "hit it off" right away. Yippee!!
Reese too has been adopted by a young woman who presently lives with her extended family but will be re-locating to an apartment of her own which will be shared by her boyfriend and another cat. This is an active household and little Reese won't have time to miss her siblings.
Congratulations to all of Lucky's kittens in finding their forever homes. Thanks.
—————————————–
UPDATE 31 October, 2014:
Baby Ruth has been adopted by an Oshawa family with youngsters and another older cat. We had many enquiries about this little kitten but were truly impressed by how entranced these particular applicants were with little Baby Ruth.
Congratulations Baby Ruth.
UPDATE 25 October, 2014 – Latest Photos..
———————————–
Lucky, a semi-feral cat, gave birth to Baby Ruth, Snickers and Reese in a shed located on a mechanic's property. This was her second litter for 2014. Thankfully a compassionate member of the community brought her plight to our attention and Oasis was able to find a foster home for the whole family. Lucky is just learning to trust human beings but is definitely not fond of other cats. Her kittens, however, have only known love, affection and attention since being taken into care so they are thoroughly socialized and available for adoption.
————————————————–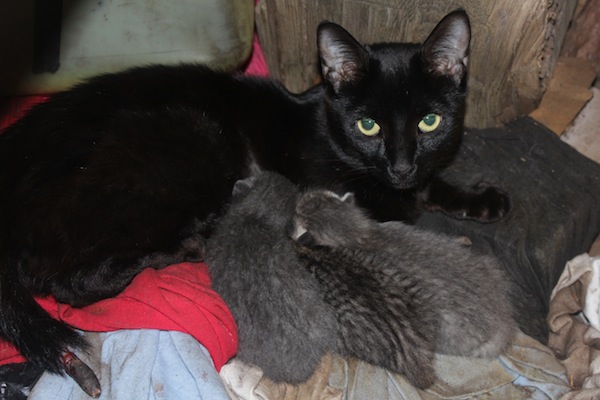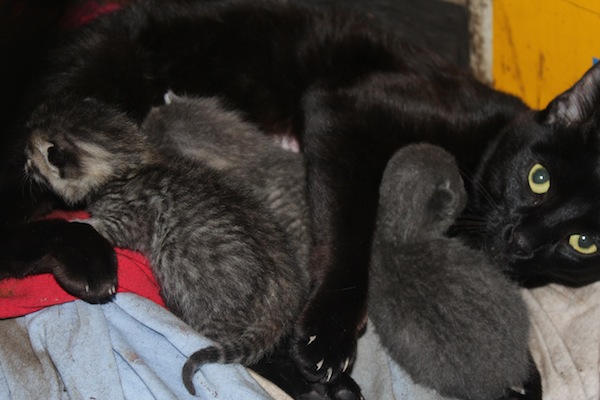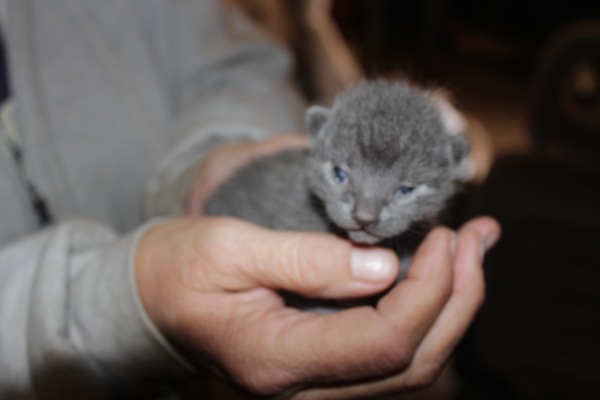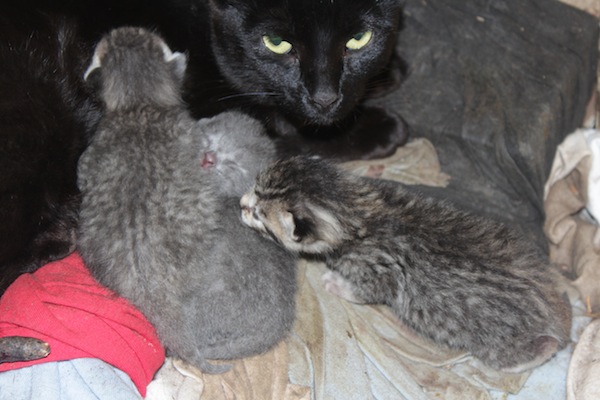 Lucky and kits have been vet checked and treated and are coming on strong. All are searching for loving new homes.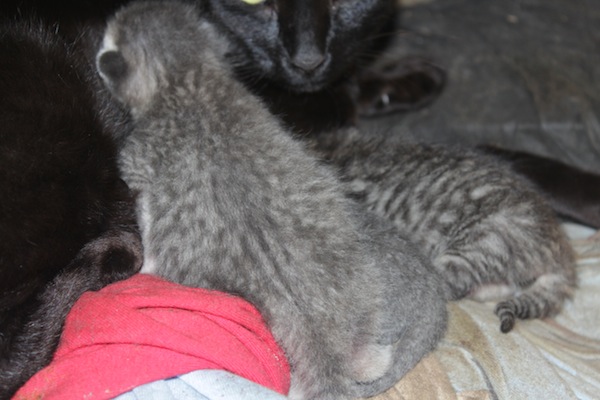 ———————————————-

———————————————-
If you would like more information about adopting a pet please contact Oasis at 289-385-6293, or complete and send this contact form:
I'd like to know more about adopting a pet from Oasis:
Please check you've entered your contact details correctly. When you press 'Submit', you will be redirected to our home page and a confirmation email will be sent to you - if not received in your inbox, please check your spam box. If applicable, please also specify the name of the animal you are enquiring about. Thank you.
Durham Region Cats For Adoption.
Durham Region Dogs For Adoption
How Your Donations Help The Pets At Oasis
Help our rescue pets find new homes – Please share our animal stories with your friends. Or subscribe here for free – receive pet updates straight to your inbox:

Oasis Animal Rescue – a non profit organization providing Durham Region society with humane animal rescue services – specializes in pet adoptions, re-homing and community outreach programs. Telephone 289-385-6293
Subscribe To Our News Feed
You'll Get FREE Updates on Rescue Pets and Oasis Information sent direct to your inbox. (Oasis does not share your email address and you can unsubscribe at any time.)
Delivered by FeedBurner