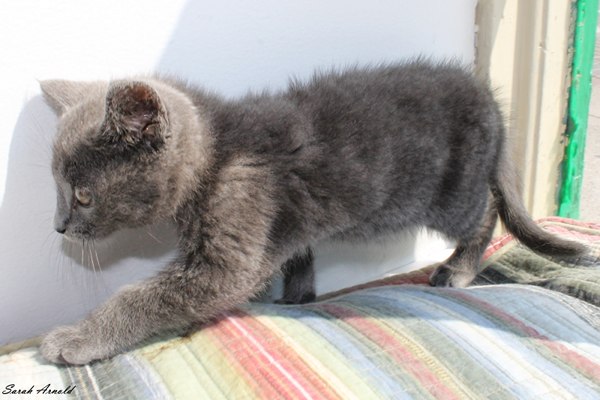 UPDATE:
Peanut Butter sandwiches are great! …Peanut Butter sandwiched though, isn't so great, but that's how this little guy was found…sandwiched for two days between the siding and wall of a local home. Of course, the Oasis team was only too happy to set the wheels in motion to help find cute little Peanut Butter a permanent residence – with a little more space for him to roam than the wall cavity allows!
So we're delighted to report that Peanut Butter has now been adopted by a couple in the Little Italy neighbourhood of Toronto. He now has plenty of space to play with his caring new family for a long time to come.
Congratulations Peanut Butter! Have fun.
————————————–
Donations from generous supporters make it possible for Oasis to provide urgent care and find new homes for pets in need.
————————————–
Original Text:
Peanut Butter is a lovable fella. This tiny, six week old kitten (now ten weeks) was found, all on his own, sandwiched between the siding of a home in the northern part of Durham Region. His wails attracted the owners and after two days they were able to extricate the tiny bundle and bring him into their home.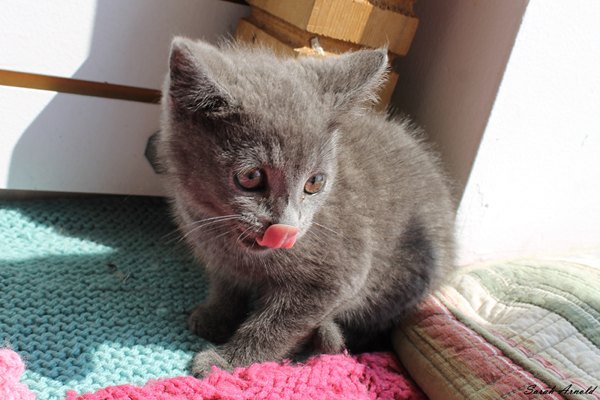 Unfortunately family circumstances prevent them from offering him a permanent home and he is now with Oasis. The vet has checked him out and given him a clean bill of health. He will be available for adoption in the early part of August.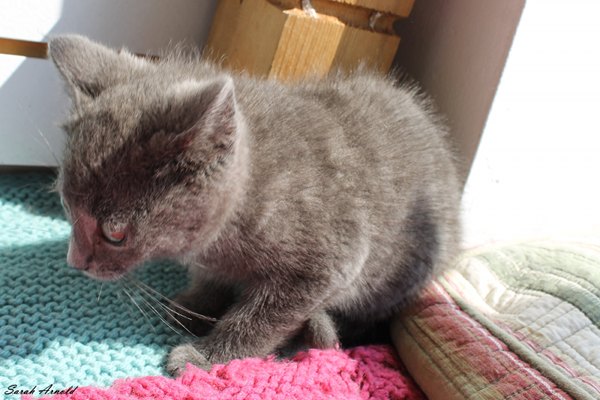 ——————————————————–
Thinking of adopting a pet? Please contact Oasis at 289-385-6293, or send us a note from our contact page.
View more domestic pets available for adoption at the Oasis Animal Rescue and Education Center, Durham Region.
Perhaps someone in your social network would love to adopt one of the rescue pets on our site.
Please go ahead and share our pics with your friends.
Oasis Animal Rescue – a non profit organization providing Durham Region society with humane animal rescue services – specializes in pet adoptions, re-homing and community outreach programs. Telephone 289-385-6293