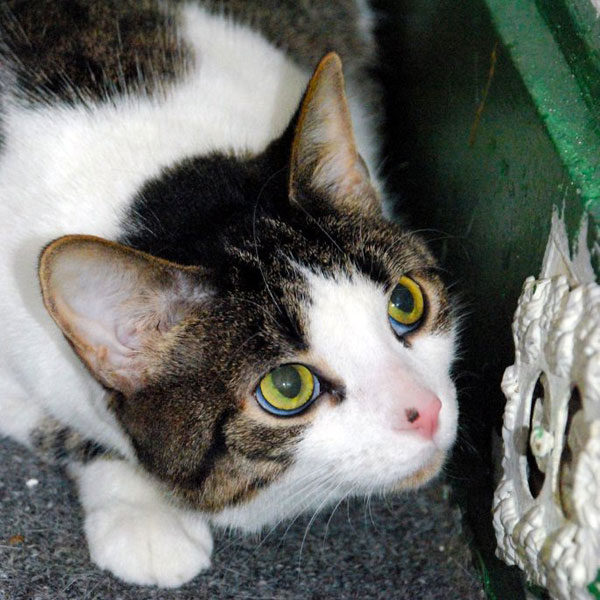 Update:
We never know why some pets remain on the adoption list longer than others at Oasis Animal Rescue. Sometimes it's because they are older, and sometimes it's just because they appear to be too laid back, but eventually the right adoptive family comes along and the long, sought-after happy ending occurs.
So we're delighted to announce that after six months, pretty little cat Piper has met the right match and has now been adopted. Best of luck Piper in your new home – from your friends at Oasis Animal Rescue and Education Center. You deserve it!
Perhaps you're interested in adopting a pet?
You can contact us using the link above or visit our offices in person at 86 Simcoe Street North, in Oshawa for more information.
_________________________________
Original Text:
Piper, at 3 1/2 years of age is shy yet social, quiet yet playful and, all in all, would be a lovely addition to any family. Spayed, declawed and up-to-date on her vaccinations, Piper is accustomed to living with other felines and would benefit greatly by being placed in a forever home that could lavish upon her mega amounts of attention and love. This pretty little lady is often overlooked because she is so laid back and dainty but can play and frolic with the best.
---
For information on how to Adopt Piper or any other pet you see on this website, please contact Oasis Animal Rescue and Education Center. To view all the pets available for adoption, go to Pets Available For Adoption.