The first of our Puppy Mills series coincided with breaking news of a puppy mill uncovered in Clarington, within our own Durham Region.
In Part 2 we provided information on the Continental Kennel Club and fake registries.
In this final part of our series looking at the dirty business of puppy mills in Canada, we note how government legislation can play an important role in reducing the demand for puppies from puppy mills.

Legislation banning the sale of puppies in pet stores
In 2011, Richmond BC became the first Canadian city to pass legislation banning the sales of puppies in pet stores.
Toronto followed suit several months later with legislation that not only banned puppy sales, but allowed retail outlets to offer the sale of dogs from registered humane societies and shelters, or from people who voluntarily surrendered their pets to stores at no charge.
This legislation not only targets puppy mill owners, but raises public consciousness about the canine overpopulation problems faced by all puppy-obsessed North American communities.
While animal rights advocates applaud this step forward, all agree that it is the barest of beginnings in addressing the rampant animal abuse that we are unwittingly funding in this country.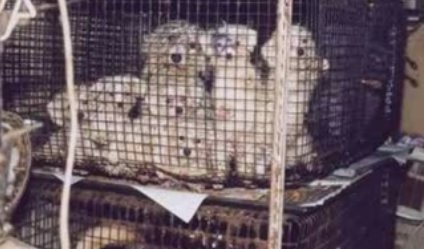 Province to province legislation must be made uniform
In 2008, Quebec (known infamously as the puppy mill capital of Canada), made pet cruelty headlines when 157 dogs were rescued from a puppy mill north of Montreal. At that time, the SPCA had files on over 800 mills operating in the Montreal area alone. In response to demands from animal rights groups and concerned citizens the government vowed to tighten its animal cruelty laws.
In September 2011, Quebec made headlines again when 500 dogs were found in shocking conditions in a  mill west of Montreal. It is worth noting that once again, experts estimated the total number of puppy mills in the area at around 800. Obviously, little had changed in spite of tightened animal welfare legislation.
Because of a 2008 amendment to the Canadian criminal code most animal abuse charges can result in fines of up to $10,000 or a jail term of up to five years. Ontario's law includes fines of up to $60,000 plus a lifetime ownership ban on those found guilty of animal abuse. Seldom are these maximum penalties levied however, and when charges are laid, owners often just pay the fines and move to another jurisdiction. Like Quebec.
Although changes to federal animal abuse laws in North America will be necessary to dismantle puppy factories altogether, there is much to be done on a provincial level. Legislation from province to province must be made uniform to prevent shifting of mill operations and penalties must impose a real deterrent, not a token one.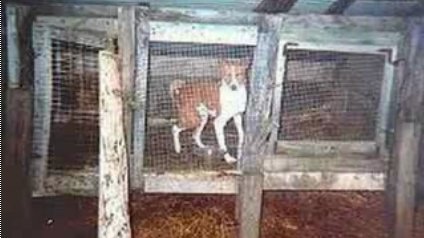 Municipalities can play a powerful role
Municipalities can also play a powerful role in reducing the demand for puppies from mills. Toronto's legislation regarding the sale of puppies from pet stores is commendable, but did you know you can still buy a puppy mill pet in Oshawa, for instance?
Call your friendly neighbourhood pet retailer and ask if their 'purebreds' are registered. The answer may surprise you – yes, they do sell purebreds; they simply aren't allowed to sell registered dogs any more. But you can see photos of the puppy's parents (really?) – and you will be provided with the name of the breeder. After you've paid the $900 plus tax for your puppy. The only thing up-front about that transaction is your $1000 bill.
Millions of unwanted dogs and cats are euthanized yearly in North America. Animal shelters and animal rescue operations are bursting at the seams with the abandoned and unloved detritus of our throw-away society. And we continue, in ignorance, to support the mass production of puppies. Time to crack down – call your city or town council and start putting an end to this ugly industry.
Most importantly you, the consumer can stem the supply by ending the demand.
—————————–
If you haven't already subscribed for pet updates and news from our non-profit association, please subscribe for free here:
Feel free to use the tools below to share this information with your friends and build awareness of the disreputable puppy mill industry in Canada.