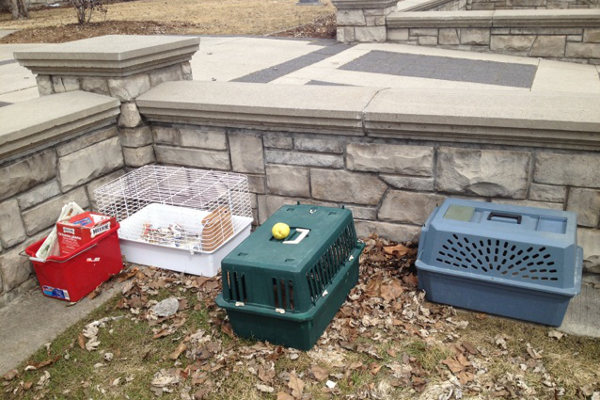 Unfortunately, the pictures tell the story.
A chap apparently dropped three unwanted rabbits, and a black Lab, at the park. The dog has subsequently gone missing though we have been trying to find him.
The bunnies are adults and have apparently been living in the carriers for a while – they were pretty dirty and were ravenous.
We're busy getting them looked after and, when all are confirmed as healthy and adoptable, we will of course help them find loving forever homes.
We'll update you as soon as we can, in the meantime, donations of rabbit food (fresh veggies) and bedding would be very welcome. Thanks for your support.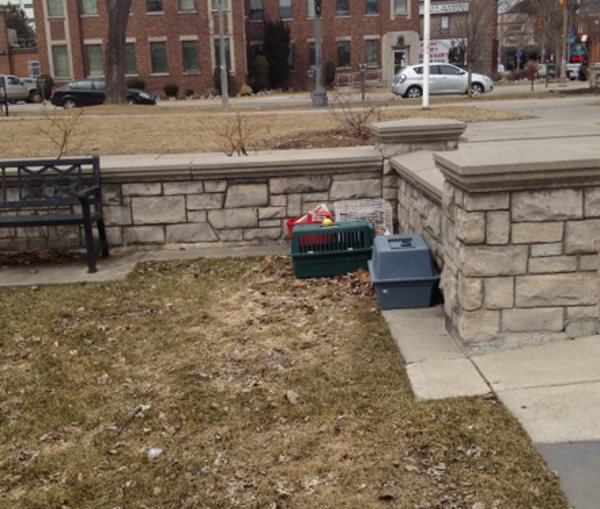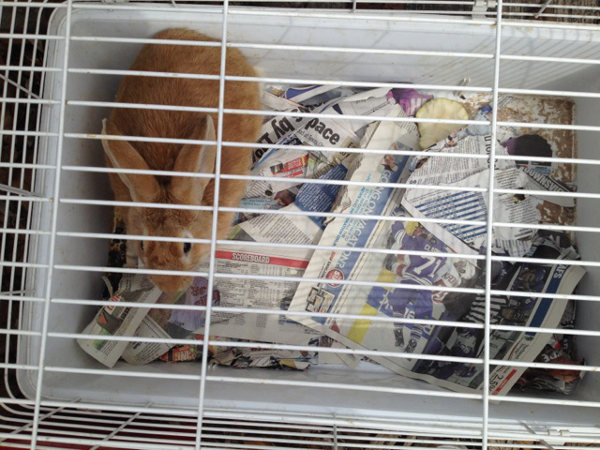 ———————————————–