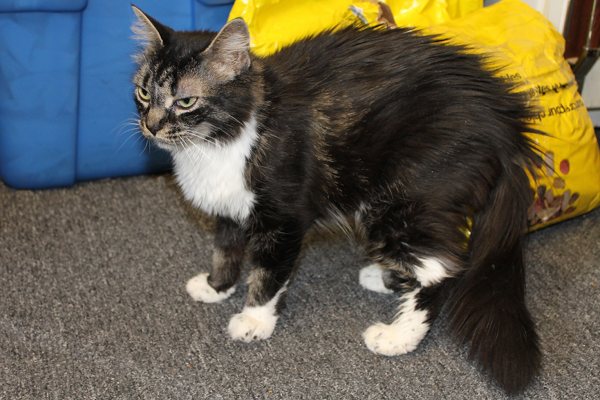 UPDATE:
She had a rough start to life our little Shiloh. Found by a local resident and rescued from life on the streets, Shiloh was pregnant yet only about 9 months old herself. She soon settled into a comfortable foster home with other cats while awaiting the dreamed of forever home. Finally the dream came true yesterday when a gentleman, a father with two small boys, met Shiloh and they all fell in love. She's now happily installed in her new home. Couldn't ask for better than that!
By the way, one of Shiloh's kittens (Glory) has also been adopted, but playful, photogenic and comical sister Blaze (often the star of our Daily Dose of Cute photos over on our facebook and twitter pages) is still on our adoption list. Can you help?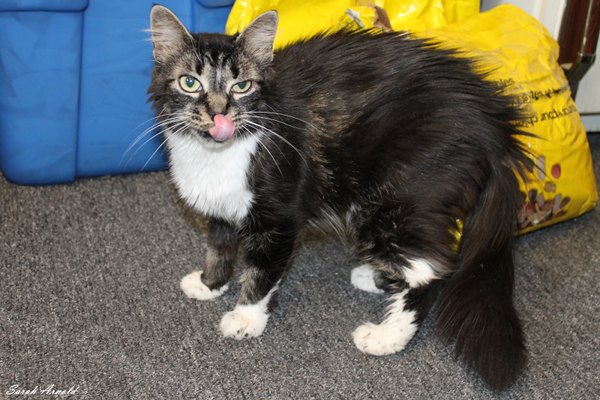 ORIGINAL TEXT:
Shiloh was barely out of the kitten stage herself, at nine months of age, when she became a mother to Blaze and Glory who are now twelve weeks of age.
This tiny, adorable little lady is now spayed, up-to-date on all of her vaccinations and currently in need of a loving forever home.
Shiloh is shy but friendly and truly needs an owner who will bestow as much attention as possible on a feline who was found as a stray and only survived with her family of two because of the kindness of an individual who offered her temporary shelter.
She presently resides in a foster home with other cats and seems to enjoy their company.
——————————————————–
View more cats and dogs available for adoption at the Oasis Animal Rescue and Education Center, Durham Region.
Perhaps someone in your social network would love to adopt one of these rescue pets.
Share the pics with your friends. Register to our news feed.