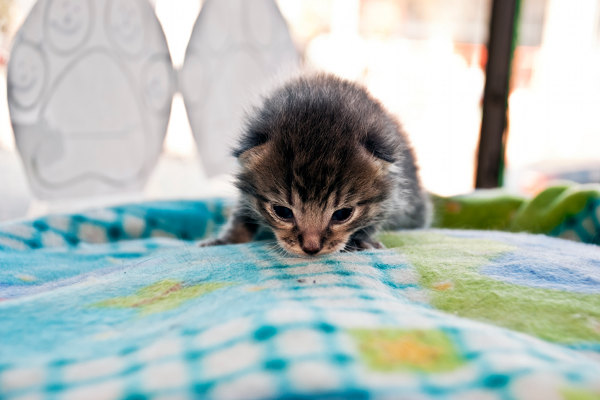 UPDATE:
He loved playing with other cats so much that we really wished for Little Stewie to be adopted into a multi-cat family. Well, our wishes came true. Little Stewie has been adopted by a couple who have always cared for rescue pets. In fact, the two cats in his new home, that will become Stewie's playmates, were also rescue pets.
Though Oasis staff and volunteers will miss the antics of Little Stewie, we know he'll be going to an incredible new home.
All the best to you and your new family Stewie. When you get a minute, please let us know how much fun you're having.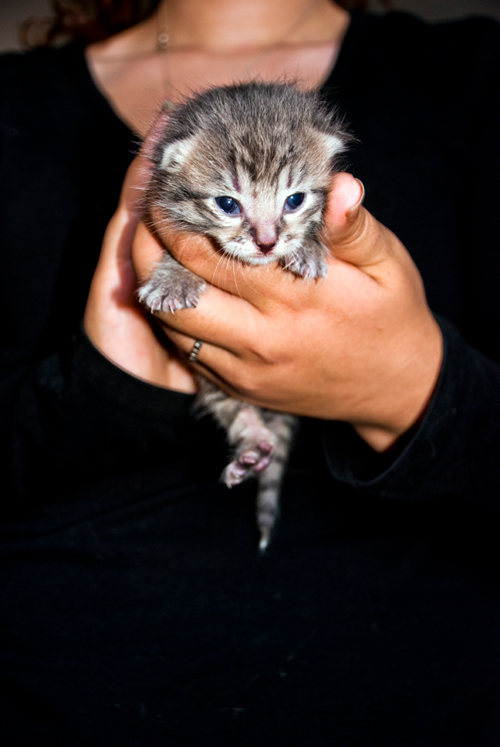 ORIGINAL TEXT:
On August 23rd a tiny, 12 day old, feline bundle turned up at our office. We called him Little Stewie.
This tiny kitten had been found by one of our regular supporters and, knowing that he needed special care at his age, she brought him to Oasis.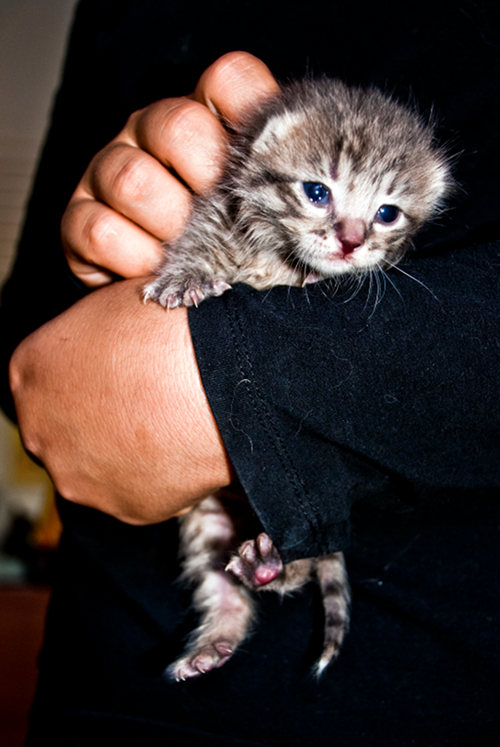 At the time we had two nursing mothers so he was adopted by one of these and has grown substantially since those early days.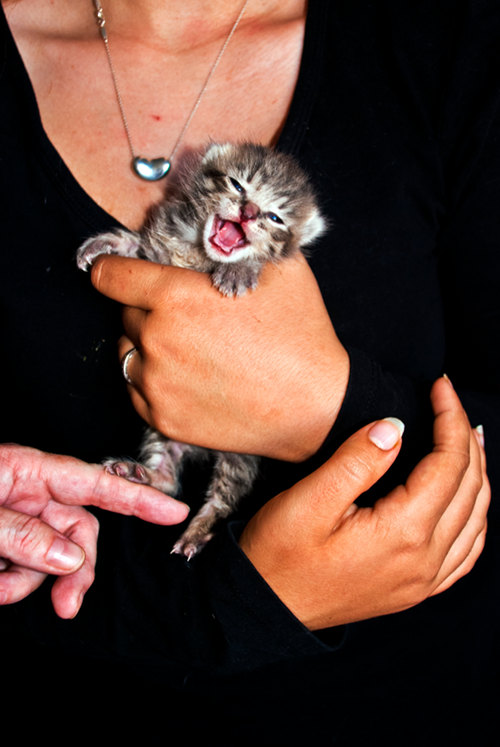 Little Stewie is now six weeks of age, in good health and will be ready for a forever home by mid November. He is a sociable little chap whose favorite pastime is playing with his step brothers and sister. Our hope is that he will be adopted into a multi-cat family.
———————————————-
If you, or someone you know, is interested in adopting Little Stewie, please contact Oasis at 289-385-6293, or complete and send this contact form:
I'd like to know more about adopting a pet from Oasis:
Please check you've entered your contact details correctly. When you press 'Submit', you will be redirected to our home page and a confirmation email will be sent to you - if not received in your inbox, please check your spam box. If applicable, please also specify the name of the animal you are enquiring about. Thank you.
See more cats hoping to be adopted soon.
See dogs seeking their forever homes.
Our Success Stories – Forever Homes Found.
Help our rescue pets find new homes – Please share our animal stories with your friends. Or subscribe here for free – receive pet updates straight to your inbox:

Oasis Animal Rescue – a non profit organization providing Durham Region society with humane animal rescue services – specializes in pet adoptions, re-homing and community outreach programs. Telephone 289-385-6293