Update – adopted! Info coming soon

Update – 30 August, 2012
Now 20 weeks of age, Axel and Rose have developed comical personalities and are so playful. If you're interested in adopting one of these little beauties, please contact Oasis today. (Scroll down the page for more pictures and our Contact form).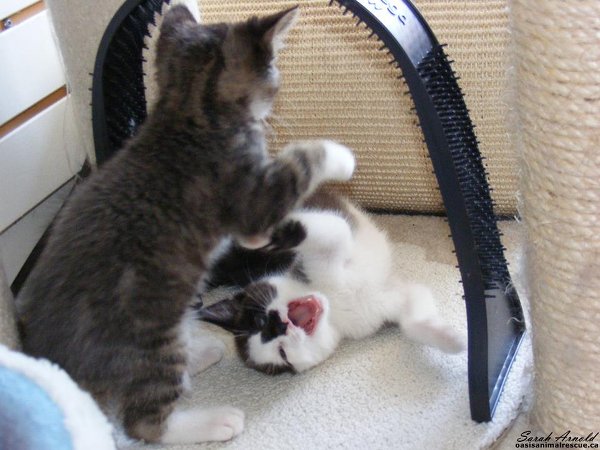 Update June 6th, 2012:
Rescue cat Sophie and her two kittens, Axel and Rose, have come on leaps and bounds since they arrived (or were dumped!) at Oasis Animal Rescue offices at Simcoe St. N. in Oshawa early last month.
We're pleased to say that all three are now ready, willing and eager to be adopted into a loving new home.
Contact us using the form below if you're able to help one of these rescue cats gain the life they deserve.
May 14th, 2012:
Rose and Axel were barely hours old when "dumped" at our office. Sophie, their mother, was shaking in fear and obviously very distraught.
It is thought that she had given birth to other kittens as well but the individuals that delivered her to us either could not find them or were simply not interested in making the effort.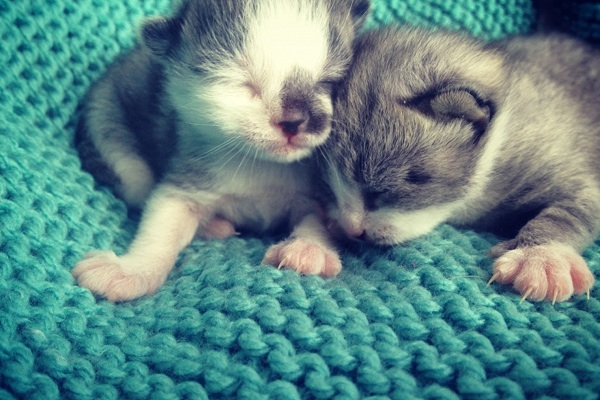 No worry. This beautiful mother is now safe as are her two tiny kittens (male and female). All three will be available for adoption in mid June. We know that there are loving, compassionate families in the community who will open their arms and hearts to them.
——————————————————–
If you, or someone you know, is interested in adopting kittens Rose or Axel, or their mother Sophie, please contact Oasis at 289-385-6293, or complete and send this contact form:
I'd like to know more about adopting a pet from Oasis:
Please check you've entered your contact details correctly. When you press 'Submit', you will be redirected to our home page and a confirmation email will be sent to you - if not received in your inbox, please check your spam box. If applicable, please also specify the name of the animal you are enquiring about. Thank you.
View more domestic pets available for adoption at the Oasis Animal Rescue and Education Center, Durham Region.
Perhaps someone in your social network would love to adopt one of these rescue pets.
Share the pics with your friends.