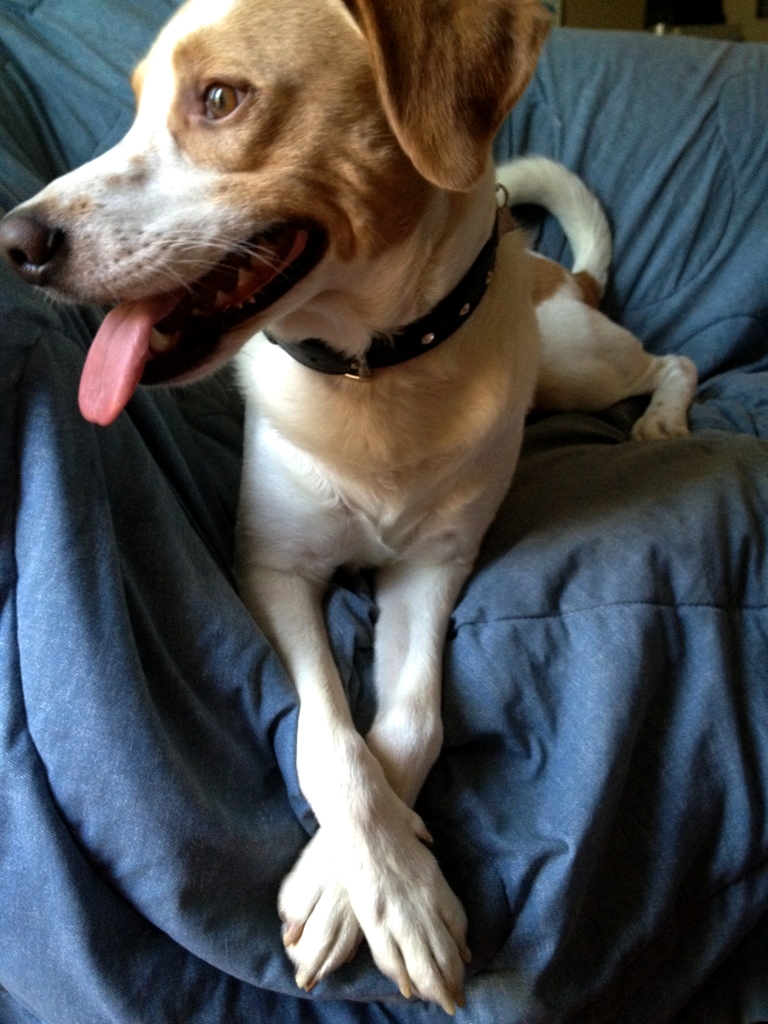 UPDATE: Another happy success story!
At Oasis Animal Rescue it's all about finding the right family match for rescue pets being adopted. Luckily it didn't take too long to find the right new home match for our young friend Sam. He's heading off soon to enjoy a new family and new surroundings. YAY!!
All the best for the future Sam.
The Oasis team is still hard at work looking for new homes for Durham Region pets in need. Please subscribe for regular Oasis news and pet updates at the top of the right hand column.
—————————————-
ORIGINAL TEXT:
Sam, a two year old, unaltered male is simply a delight to have around. Wonderful with children of all ages, and extremely sociable with other dogs and cats, this handsome boy will make a fine companion to anyone who enjoys walking, hiking, running or generally spending time outside.
Sam is essentially still a big puppy and loves to play. He is fully housebroken and can be left alone at home unattended with no concerns about any destruction of furniture or the like.
This dog is definitely treat and leash motivated and should definitely be part of a bustling, active household.
—————————–
Interested in adopting a Durham Region rescue pet?

Contact Oasis today

to find out more.
View more pets for adoption at the Oasis Animal Rescue and Education Center, Durham Region.