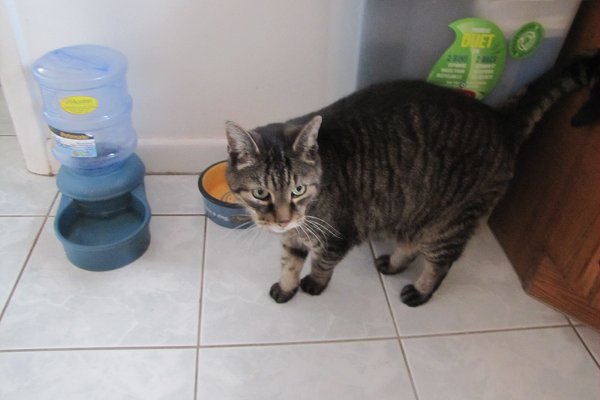 UPDATE:
It's a big day for success stories here at Oasis and Sammy is our next one. Our new "Seniors to Seniors" program is underway and Sammy is now staying permanently with a couple who were the first to register in the program.
"Seniors to Seniors" provides a way for senior pets, who would normally find it difficult to be adopted into a new forever home, to be matched with senior people in our community. In the event that senior adoptive parents find themselves in a position where they can no longer care for the pet, they don't have to worry. Oasis will care for the animal when they are no longer able to.
Today, Sammy is the perfect companion animal and comfortably relaxing with his new owners. Congrats to all.
ORIGINAL TEXT:
Sammy the cat's life has changed dramatically over the last six months. A new baby was added to his household and he is definitely having a hard time adjusting.
His present owners adore this little cat and have made the tough decision to re-home him.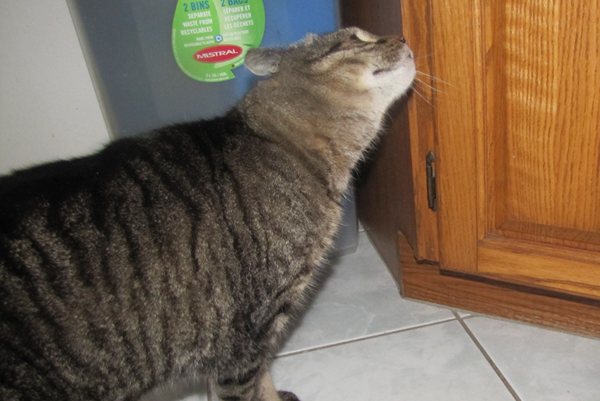 Twelve years of age, neutered and up-to-date on his vaccinations, Sammy would do best in a much quieter home environment without the distracting cries of an infant and the unwanted presence of a dog. Sammy is by very nature extremely friendly and social and would, no doubt, prove to be a loving and gentle companion to a senior citizen or retired couple.
——————————————————–
View more domestic pets available for adoption at the Oasis Animal Rescue and Education Center, Durham Region.
Perhaps someone in your social network would love to adopt one of these rescue pets.
Share the pics with your friends.