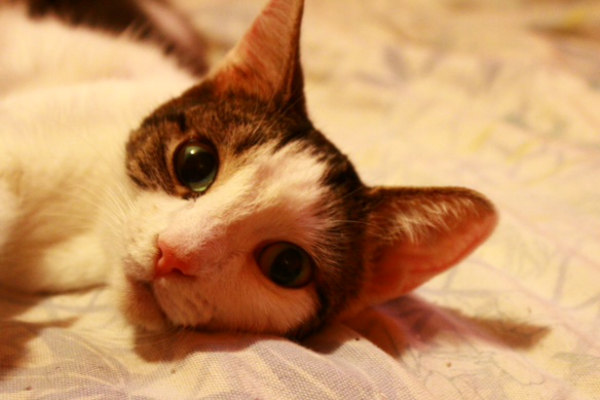 Candid Comments from Shiloh's foster mom:

Shiloh is a sweet girl who loves any and all attention and especially "people food" (Yum!!). Her favourite places to "hang out" are by an open window or outside when permitted on a leash. Shiloh revels in sleeping with her human folks and is well received for she is a calm and quiet little gal. Petting her head and back is permitted but her tummy is a "no go" zone. Shiloh shuns wet food but does enjoy her Temptation treats and finds nothing more fun than playing with a laser light. Being the only cat in her forever home would be heaven for this feline.
Shiloh is now 3 years old, spayed and up-to-date on all vaccinations.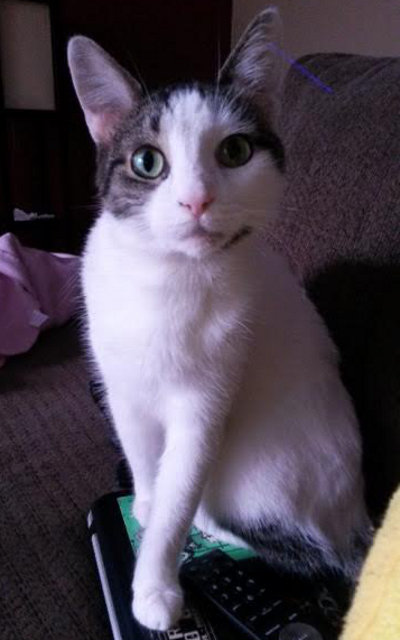 ——————————————–
Shiloh arrived at Oasis in early February, 2013 but the biggest night of her life happened Saturday the 16th of February when she went into labour and delivered a litter of mega-cute kittens.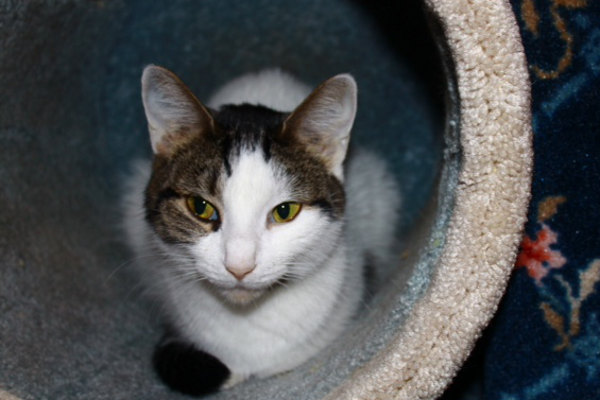 She has been an attentive mother and has raised healthy kittens who were all quickly adopted. Now that the kids are leaving the nest, Shiloh is concentrating her time on searching for a new forever home for herself.
Shiloh would be happy and would easily adapt to any number of family situations in a forever home. Perhaps your home would be the best?
———————————————-
If you would like more information about adopting Shiloh please contact Oasis at 289-385-6293, or complete and send this contact form:
I'd like to know more about adopting a pet from Oasis:
Please check you've entered your contact details correctly. When you press 'Submit', you will be redirected to our home page and a confirmation email will be sent to you - if not received in your inbox, please check your spam box. If applicable, please also specify the name of the animal you are enquiring about. Thank you.
Durham Region Cats For Adoption.
Durham Region Dogs For Adoption
How Your Donations Help The Pets At Oasis
Help our rescue pets find new homes – Please share our animal stories with your friends. Or subscribe here for free – receive pet updates straight to your inbox:

Oasis Animal Rescue – a non profit organization providing Durham Region society with humane animal rescue services – specializes in pet adoptions, re-homing and community outreach programs. Telephone 289-385-6293