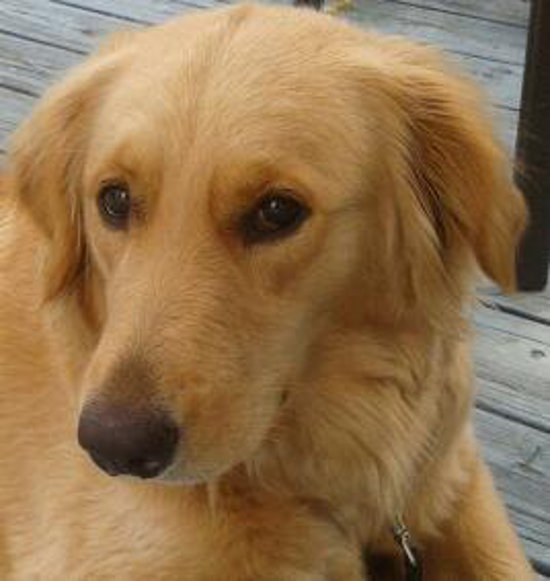 UPDATE 7 July:
Well, Tabitha's foster mom took her to the dog park and lo and behold they met a couple with two dogs who were entranced by the beautiful Tabitha. They asked about adopting her into their family and so the wheels were put in motion. So Tabitha now has a new family. Isn't that great? Even better, she'll be a regular visitor to the dog park.
Congratulations Tabitha, from the gang at Oasis and from all of your supporters.
—————————————
Original Story:
Tabitha, a two year old Yellow Lab and Golden Retriever cross, is still a BIG puppy.
She absolutely loves children and other animals and exhibits all the traits of an adolescent canine such as playing non-stop (fun!), digging to China (would-be world-traveller?), chewing on the juiciest shoes (LOL…"Sorry, I thought they had a squeakie in 'em!") and barking a greeting (it's nice to be welcomed!) to all who enter her space. She is adorable!!
Tabitha is up-to-date on her shots and has been deemed 100% healthy by the vet. We believe she will fit into most any household but are hoping that those who enquire about providing her with a forever home will have lots of energy and time to keep this girl (and themselves) fit and happy.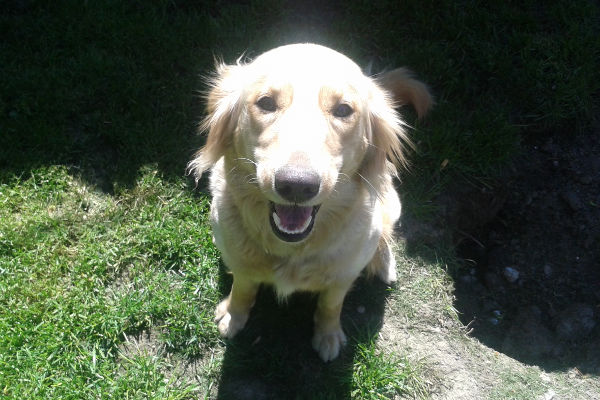 ———————————————-
If you would like more information about adopting a rescue pet please contact Oasis at 289-385-6293, or complete and send this contact form:
I'd like to know more about adopting a pet from Oasis:
Please check you've entered your contact details correctly. When you press 'Submit', you will be redirected to our home page and a confirmation email will be sent to you - if not received in your inbox, please check your spam box. If applicable, please also specify the name of the animal you are enquiring about. Thank you.
Durham Region Cats For Adoption.
Durham Region Dogs For Adoption
How Your Donations Help The Pets At Oasis
Help our rescue pets find new homes – Please share our animal stories with your friends. Or subscribe here for free – receive pet updates straight to your inbox:

Oasis Animal Rescue – a non profit organization providing Durham Region society with humane animal rescue services – specializes in pet adoptions, re-homing and community outreach programs. Telephone 289-385-6293