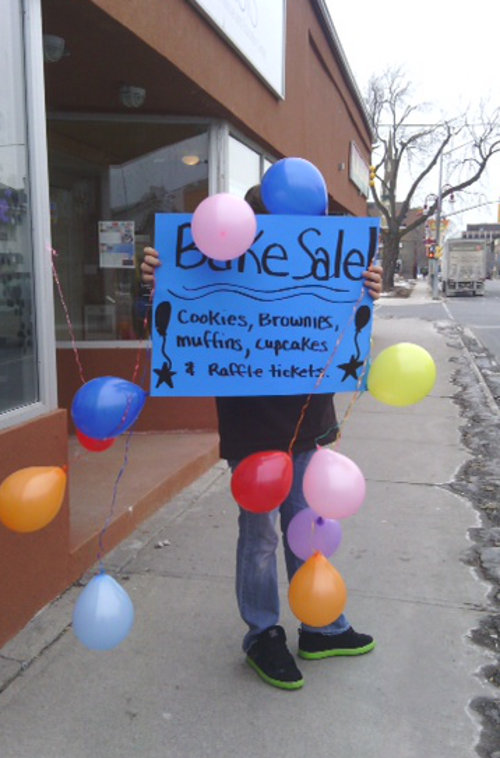 Recovery continues for little Olaf, the cat found frozen and near death, but he's been able to make an appearance on Rogers TV and, this past Saturday, staff and volunteers at Oasis held a Bake Sale to raise funds to offset the cost of Olaf's veterinary bills.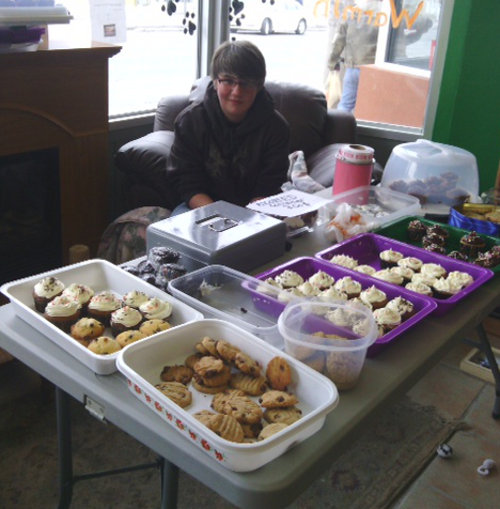 A huge thanks to all who participated, donated or ate more cupcakes than they really should have! $158.75 was raised and certainly is appreciated.
We'd also like to extend an extra special thanks to Laura Greene for the extraordinary effort she put into pulling this event off. It was quite last minute but she came through BIG TIME!!
Olaf meanwhile has now lost the tip of both ears, but he is gaining weight slowly and he's "hanging in". He's such a sweet boy. We WILL find him a wonderful forever home. Guaranteed!!
Of course, if you weren't able to make it last Saturday, and you are watching your waistline anyway, but would still like to help Olaf, you can donate safely online here on his story page.
We'll be announcing an end of March and "not-to-be-missed" event soon. So visit our website regularly for updates, or better yet, click here to subscribe for free Oasis pet and event updates direct to your inbox.
—————————————–