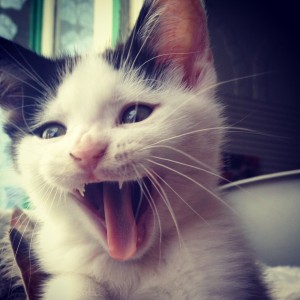 Like we said, there's definitely a lot happening in the nursery department!
Amy is about to give birth. Sophia has turned out to be a great mom to Axel and Rose. Boots and Blair have found a forever home. And Ginger turned up with 5 (count'em) kittens.
We're also planning a LIVE online kitten cam soon so you can watch the rescue kittens playing, or nursing, or sleeping!
So yeah, it's a pretty busy place.
Head on over to Our Kitten Nursery for pictures and to keep up-to-date with the action, or Subscribe today for regular email Pet Updates and Oasis News: