c4panimalrescue.com recently shared this important message in an email to us and so we thought we'd also share it with you: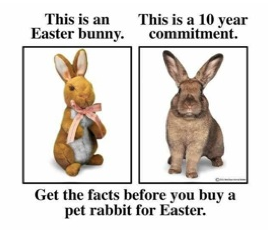 Flick through this slideshow published on HuffingtonPost for some helpful facts about pet rabbits and including a short video "A Guide To Rabbit Care".
Or contact Oasis to arrange a visit with our rescue rabbits and to discuss their care.
Use our contact form or call us at 289-385-6293.