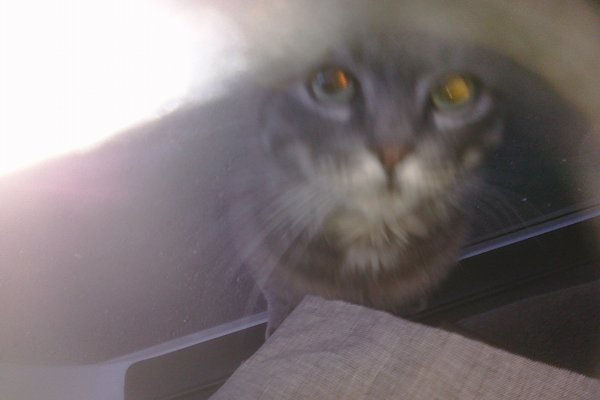 Tommy met his guardian angel four weeks ago in the form of a kind, compassionate Oshawa resident who took pity on this friendly feline and decided to help him find a forever home.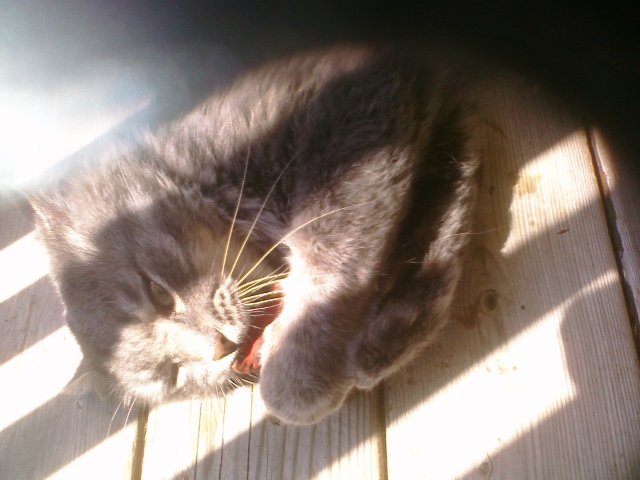 UPDATE:
Cat Tommy has been living in a foster home, awaiting permanent adoption, since being found alone and in bad shape back in August of last year. But no more, he's been adopted. YAY!!
The foster families who support Oasis Animal Rescue are amazing animal lovers. Often they foster animals-in-need even though they have pets in their house already. From time to time the animal they are fostering just happen to be a great fit for their home and they decide to adopt permanently. This is what has happened to Tommy. He ended up in the right place at the right time and his prize was a forever home. Congratulations Tommy. Enjoy!
ORIGINAL TEXT:
Tommy was discovered on her back porch in pretty bad shape. Emaciated, dirty and obviously homeless, this little chap had clearly had a rough time over the past few months.
A bit of food, a bit of attention and some kind words have turned Tommy's world around. Now neutered and up-to-date on his vaccinations, this 3 year old boy is ready to meet his new owners. A household with a dog or other cats would be fine. Tommy is quite happy to co-exist with either. Can you offer a home to Tommy?
———————————————-
If you, or someone you know, is interested in adopting a rescue pet, please contact Oasis at 289-385-6293.
See more cats hoping to be adopted soon.
See dogs seeking their forever homes.
Help our rescue pets find new homes – Please share their pictures and stories with your friends.
You can also SUBSCRIBE HERE FOR FREE and receive pet updates straight to your inbox: