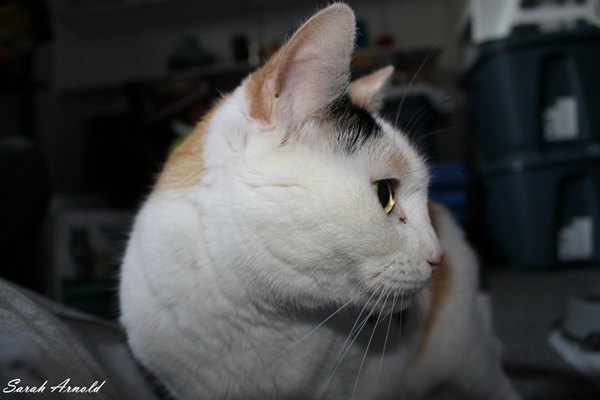 Update:
Trinity no doubt faced scary times during the months she was left to fend for herself on Pickering streets, but we are now happy to report that she has been permanently adopted and is settling comfortably into her new home.
The Oasis Animal Rescue team continuously meets lonely and abandoned pets in Durham region. All efforts to help these pets find safe new homes are made possible by kind donations from the public and strong support from our team of volunteers. So to all of our supporters, and on behalf of Trinity, thank you. You've saved another life!
For more information on volunteering with Oasis, please contact our Volunteer Co-ordinator, Deanna Milne by email at dmilne@oasisanimalrescue.ca.
Donations are gratefully accepted and can be made safely and securely using the PayPal donation tool in the right hand column.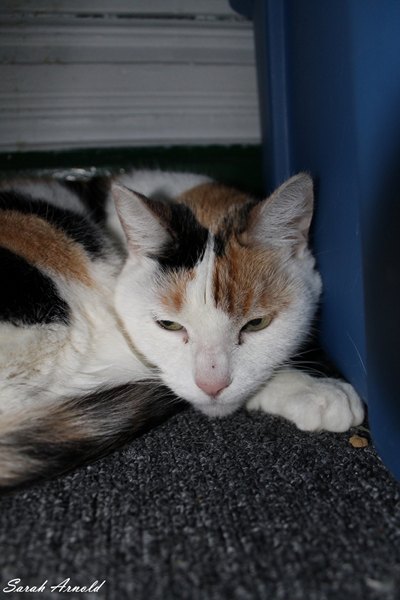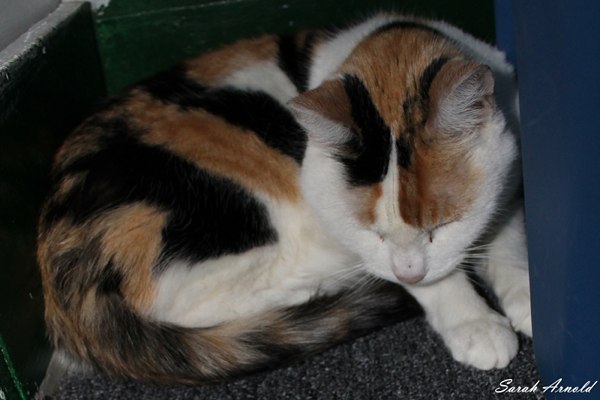 Original Text:
Gentle, affectionate Trinity was abandoned on the streets of Pickering.
Declawed, spayed and up-to-date on her vaccinations, this beautiful little calico female is quite thin at the moment but her foster mom is making sure that she receives lots of treats and nutritious meals several times a day.
Trinity is presently in a house with other cats and is slowly warming up to her new environment. It is quite evident that she was, at one time, part of a family and it is so sad to think of what may have happened to her over the last few months out on the streets.
This little gal needs a lot of love and attention to restore her faith in the human race but we know that with kindness and patience she will once again become an integral part of her new home.
———————————————-
See more cats hoping to be adopted soon.
See dogs seeking their forever homes.
Perhaps someone in your social network would love to adopt a rescue pet.
Please feel free to use the tools below and share our rescue animals with your friends.
You can subscribe for free news and pet updates here: