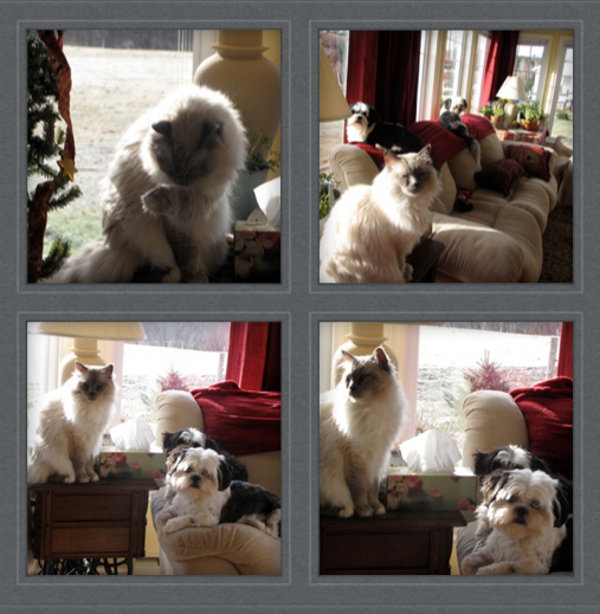 Many of you will remember Angus, the cat from B.C. who had a passion for swallowing anything left in his path. The Oasis network of animal supporters was able to help find him a new home right across the country in New Brunswick. Angus made the big journey down east by air to join his new family and they recently sent us the above photos to share with you!
Angus is doing great! Apparently he loves his new mom and has only had one minor incident with ingesting something he should not have. Thankfully…it came back up again!
We're happy to hear you are doing so well Angus – you look fab! And so does your little dog friend. Say hi to all your friends down east from all of us here at Oasis.
———————————-