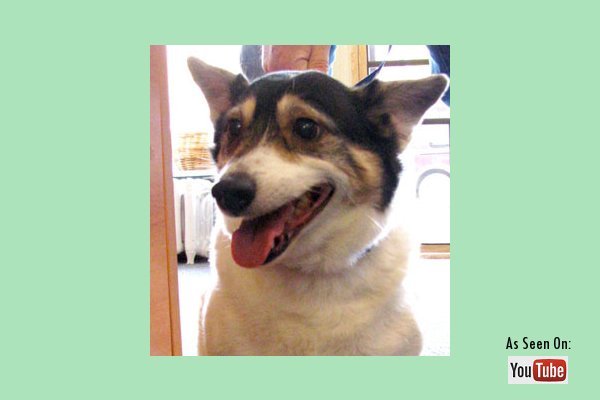 UPDATE:
She's a cute one alright. So cute, intelligent and loyal that Molly's temporary foster parent has decided to adopt her himself. We know that Molly and her foster parent have enjoyed spending their time together and we wish them both the very best for the future. We couldn't be more pleased – Molly is definitely in caring hands!
If you haven't already, please take a minute to view Molly performing her tricks on this YouTube video:
ORIGINAL DESCRIPTION TEXT:
Molly is an eleven year old Jack Russell/American Eskimo mix but you would never be able to tell her age with the energy she possesses. She does every trick in the book for food including rolling over, shaking hands and standing up to beg.
Due to some traumatizing events in the past, Molly takes time to build up trust with a new owner. However, after a day or two passes she will grow to become the most loyal dog possible.
Her foster parent has grown to love her to bits, and believes that with a little training she will be on her best behavior. She is completely toilet trained, does not dirty the house and is happy staying alone for hours while the foster parent is at work.
We're selectively seeking an adoptive home where Molly can enjoy the years ahead of her. Her foster parent is there to support your integration with Molly and has made himself available 24/7 in person and by phone to aid in her integration to your home. Based on the foster parent's feedback, Molly would be suited for somebody with at least some prior experience of owning a dog.
—————————–
Interested in adopting a Durham Region rescue pet?

Contact Oasis today

to find out more.
View more pets for adoption at the Oasis Animal Rescue and Education Center, Durham Region.
Every donation helps needy rescue animals!
Oasis Animal Rescue And Education Center is a non-profit organization dedicated to helping Durham Region's domestic pets in need. Every donation counts!
You can volunteer a bit of your time, foster a pet, donate to our food bank or make a financial contribution by donating easily, safely and securely here through PayPal :