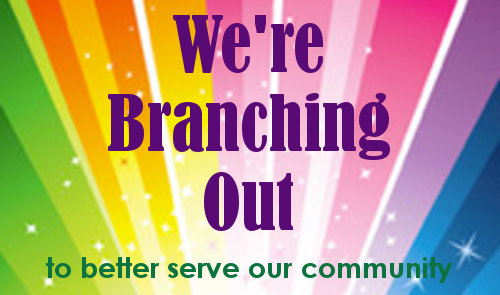 Over the past three years Oasis Animal Rescue And Education Center has grown faster than we ever could have expected and, as we've always known it eventually would, the time has finally come for restructuring and reorganizing to allow us to better serve the community.
We're Branching Out!!
We have learned many lessons over the last number of years and we are taking the opportunity now to put them into practice:

———-
• Very soon our pet food bank will be regularly visiting various facilities in the community to provide wider accessibility for Durham Region pet owners requiring temporary assistance in providing food for their pets
• Our new outreach program also includes building stronger relationships with pet related businesses to make it easier for potential adoptive families to meet pets on the adoption list
• And we're working on developing strong partnerships with our veterinary contacts for easier accessibility to pet health services.
———-
Restructuring how we provide animal rescue, pet adoption, pet food bank and pet health and education services, will also provide:
• more opportunities for volunteers of all ages
• better support for special needs pet lovers
• development of our Reading To Pets Programs for children
As a result of our need to re-focus our efforts and strengthen our commitment to helping pets in need, our current office space on Simcoe St. S. in Oshawa will not be available to the public effective April 10th, 2014. We're actively searching for new 'headquarters' in Durham Region that will allow us to manage Oasis Animal Rescue service growth under more controlled conditions.
Don't miss upcoming news…
As we develop our planned services, new opportunities and our new headquarters, we will definitely be keeping you posted here on oasisanimalrescue.ca.
Subscribe To Our News Feed
You'll Get FREE Updates on Rescue Pets and Oasis Information sent direct to your inbox. (Oasis does not share your email address and you can unsubscribe at any time.)
—————————-