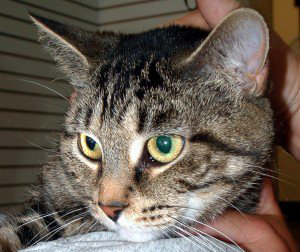 Abbe is a calm, shy, unobtrusive 3 year old female tabby who is spayed and up-to-date on all of her vaccinations.
Abbe's present owner has moved into accommodations that do not allow the presence of pets large or small.
As a result, this darling little cat is now left to find a new home.
Although Abbe does not like to be picked up, she is truly an affectionate and loving pet.
Abbe would be a fabulous addition to any family.
---
For information on how to Adopt Abbe or any other pet you see on this website, please contact Oasis Animal Rescue and Education Center. To view all the pets available for adoption, go to Pets Looking For A Home.