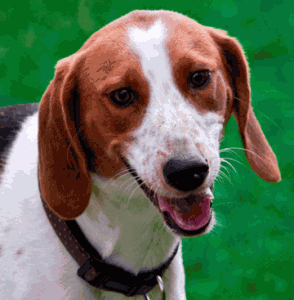 Apollo is a handsome, year old Walker Hound who is neutered and up-to-date on his shots and has been adopted into a new loving home!
In spite of being abused in his previous home, Apollo is a well adjusted, even tempered and extremely intelligent dog.
This breed is great with children, full of energy and loves to cuddle and play.
Apollo will do well in a house or apartment providing that he is given plenty of opportunity for outdoor exercise.
This is a very special canine who deserves an owner that can give him LOADS of attention and LOTS of treats.
Here is a video of Apollo playing outside and as you can see he is very playful and active.
---
For more information on how to Adopt Apollo or any other pet you see on this website,
please contact Oasis Animal Rescue and Education Center.