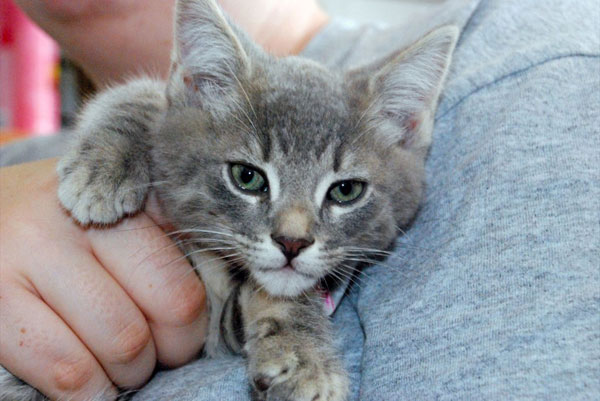 Curious George was rescued from a VERY TALL tree on a sunny, Saturday afternoon in October. He has proved to be an absolute delight!!! Cuddly, affectionate, playful, sociable and full of life, this eight week old kitten is the darling of everyone who meets him. George has been vet checked, dewormed and received his first set of shots. A loving, attentive forever home is what he needs to mature into the fabulous adult cat he will be one day.
P.S. Curious George is, as we found out yesterday, actually 11 weeks of age.
---
For information on how to Adopt Curious George or any other pet you see on this website, please contact Oasis Animal Rescue and Education Center. To view all the pets available for adoption, go to Pets Looking For A Home.