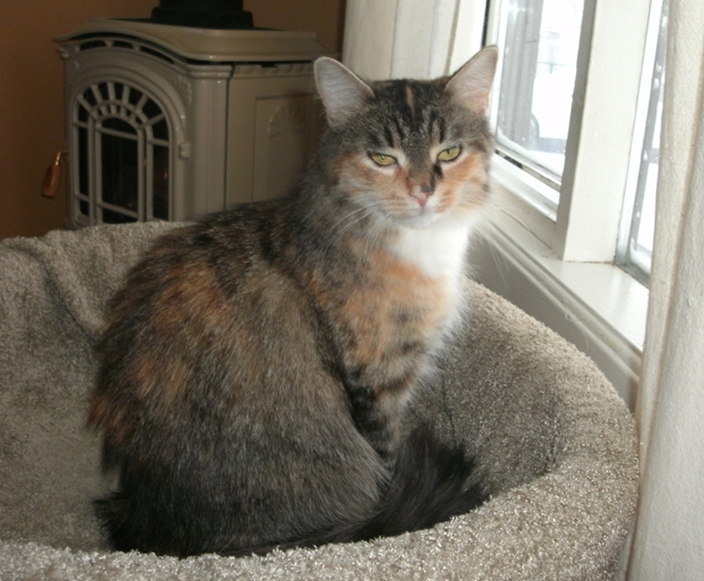 This beautiful cat is named Gypsy. She had a hard start to her life that was quite evident when she arrived in OAREC care thin and scared. Gypsy was fortunate enough to find a foster home and now has a healthy weight & appetite, and a gorgeous silky, soft coat. She adores sitting close to human companions and taking small naps, loves to play with cat toys and doesn't mind being picked up, but not carried around. This sweet cat has very unique markings and would love to be made a part of a family that will give her the life she so rightly deserves.
And that happened on February 9th 2012 when she was welcomed into her new home!
---
For information on how to Adopt Gypsy or any other pet you see on this website, please contact Oasis Animal Rescue and Education Center. To view all the pets available for adoption, go to Pets Looking For A Home.