UPDATE:
We're so pleased to announce that Amy has finally found a new home. After a rough start in life – an early pregnancy, 4 kittens, abandoned and homeless – she's been adopted by a professional, and very animal-friendly couple in the 60s. So off to her new home goes Amy – and waiting there for her?? A playmate. YAY! A seven year old cat in need of a friend. Everyone's happy!
All is now well in Amy's life – a superb match, finally found!!
ORIGINAL TEXT:
At just seven months of age, Amy was pregnant and abandoned behind a north end Oshawa Walmart. Luckily a compassionate employee brought her to Oasis. Four healthy kittens were subsequently born. These adorable offspring have all now been adopted in to loving homes.
Amy, on the other hand, is now spayed and is ready for a new forever home. She was a fantastic mom and has endeared herself to everyone who has met her.
Sociable, friendly and gentle, this lovely feline deserves only the most attentive and loving owners.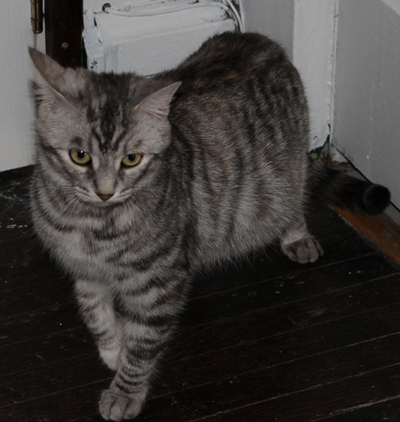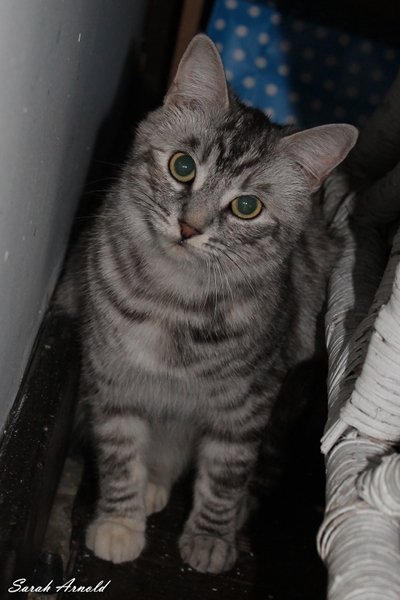 Subscribe to our website (bottom or top right), or stay tuned to our Facebook page as the weeks go by and help us welcome her offspring to our Oasis world.
———————————————-
If you, or someone you know, is interested in adopting a rescue pet,  please contact Oasis at 289-385-6293.
See more cats hoping to be adopted soon.
See dogs seeking their forever homes.
Perhaps someone in your social network would love to eventually adopt this cat.
Help Amy find a new home – please feel free to use the tools below and share this rescue animal with your friends. Or subscribe to follow her story: