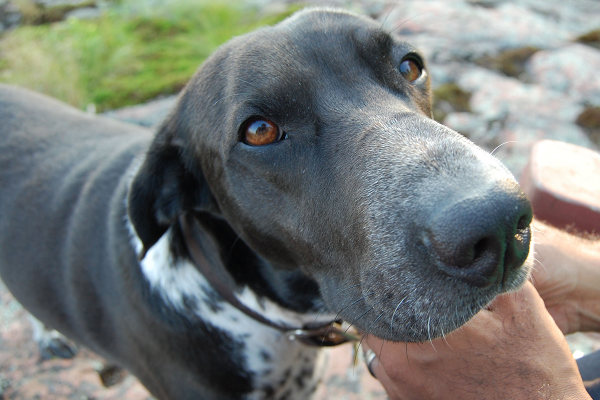 UPDATE:
Congratulations Jackson on finding your new forever home. Our pal Jackson is off to live in the Ottawa Valley. He's found a great new home with two other dogs to romp and play with. Best of all…. his previous owners, sad they needed to part with such a great dog, are friends with Jackson's adoptive parents, so they get to visit him from time to time. YAY!
Have fun Jackson and all the best from the team at Oasis Animal Rescue.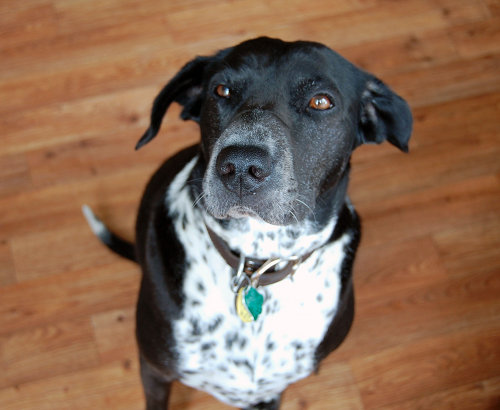 ORIGINAL TEXT:
Jackson, a lovely Pointer/Sharpei mix is six years of age.
Adopted from Toronto Animal Services as a puppy, this loyal, obedient and fully trained boy is neutered and up-to-date on all of his vaccinations.
Jackson is great with other dogs and loves to romp and play. He adores belly rubs and snuggling. All in all he is a gentle, devoted and funny guy. A childless home is recommended for Jackson and ample access to outdoor space ( i.e. parks, back yard , farmland, countryside) would be ideal.
—————————–
If you, or someone you know, is interested in adopting a rescue pet in Durham Region, please contact Oasis at 289-385-6293.
View more dogs for adoption at the Oasis Animal Rescue and Education Center, Durham Region.