UPDATE 2 JANUARY 2012:
Sadly we announce that Oreo is no longer with us. He became ill recently and despite efforts to help him, his organs began to fail and there was nothing more the vets and specialists could do. So sad for one so young. We'll miss the little guy. RIP Oreo.
UPDATE 12 NOVEMBER:
The lucky day finally arrived for kitten Bobby. When a Pickering couple visited our office to meet him last Saturday, they wanted to literally put him in the wife's purse and whisk him away to his new home. Who can blame them? He's a sweetie!
When our team member arrived at their house on Sunday for the home inspection meeting (our way of making sure the family doesn't end up with the wrong pet – and vice versa) the couple had already been shopping for their anticipated new arrival and little Bobby's new treats and toys were piled high.
Lucky kitten! For sure! We knew our work was done….
Now time to move on and do whatever we can to help another rescue pet. Next on our list…. little Oreo, Bobby's brother. He's just as cute and just as adorable – if you'd like to meet Oreo, just give us a call or fill in the form at the bottom of this page.
UPDATE 20 AUGUST:
Congratulations Pixie on finding a great new forever home. We're happy to tell you that Pixie has been adopted by a young couple who have one other cat. Their second cat recently died from medical complications and their remaining cat understandably became very lonely. So now, once again, there are two to keep each other company. Great News, eh?
Kittens Oreo and Bobby would still love to find their forever homes. Contact Oasis please if you can help.
ORIGINAL TEXT:
Oreo, Bobby and Pixie are siblings. Two boys and a girl.
These kittens were born to Daisy Mae, a semi-feral cat, in the sprawling backyard of a lovely retired couple who decided to "pay-it-forward" and help this little family by calling Oasis.
These adorable little balls of energy are curious, affectionate and full of life. They can play, non stop, for hours at a time then regroup and begin again.
Approximately 10 weeks of age, Oreo, Bobby and Pixie have been examined by a vet, de-wormed and given their first shots.
All three are presently in a foster home with older cats and we would like to see them permanently situated in forever homes where they would have feline companionship.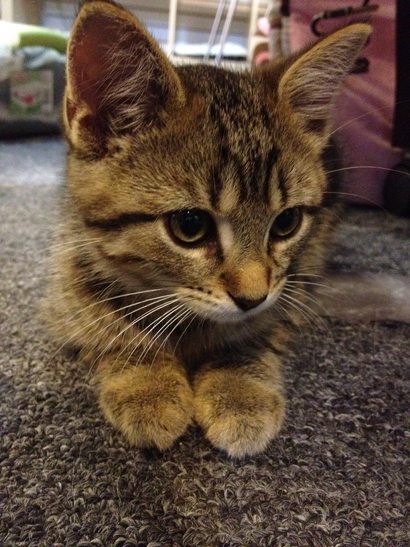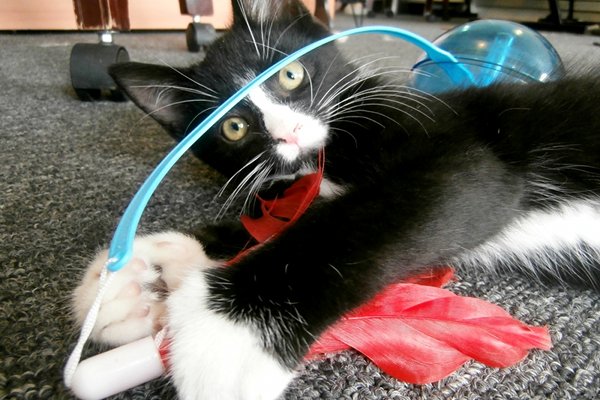 ———————————————-
If you, or someone you know, is interested in adopting Oreo, Bobby or Pixie, please contact Oasis at 289-385-6293, or complete and send this contact form:
I'd like to know more about adopting a pet from Oasis:
Please check you've entered your contact details correctly. When you press 'Submit', you will be redirected to our home page and a confirmation email will be sent to you - if not received in your inbox, please check your spam box. If applicable, please also specify the name of the animal you are enquiring about. Thank you.
See more cats hoping to be adopted soon.
See dogs seeking their forever homes.
Perhaps someone in your social network is interested in pet adoption.
Help our pets find a new home – please feel free to use the tools below and share Oasis Rescue pets with your friends.

Or click box here to subscribe and follow their stories: