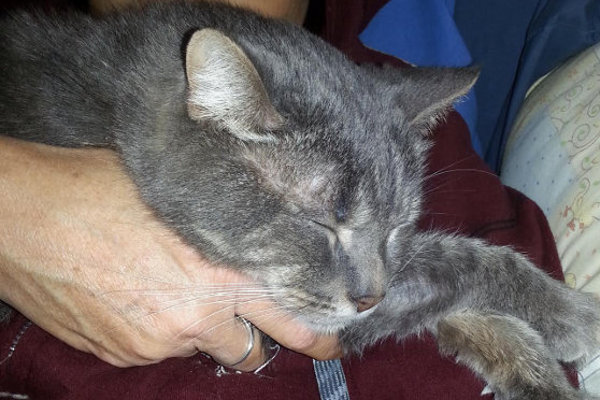 UPDATE 28 Dec, 2014: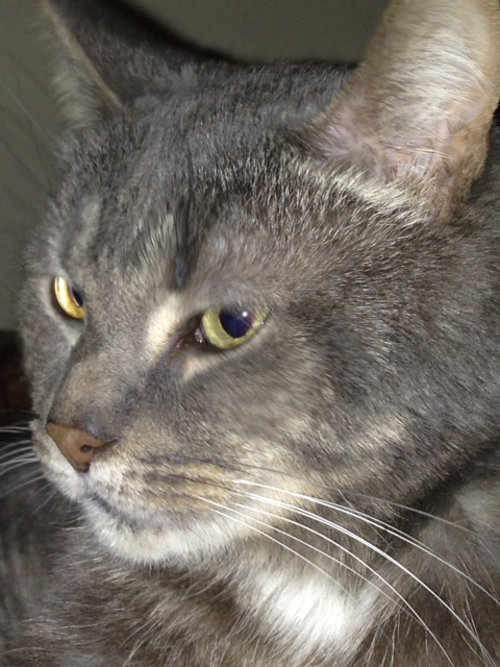 Jack visited the vet last Saturday. Thankfully, he has gained weight and is improving, although more antibiotics were dispensed to take care of gum problems.
———————————-
Dec. 18, 2014
Jack is certainly a cat with character and, at our former Oasis storefront office on Oshawa's Simcoe Street, he was beloved by all staff, volunteers and visitors for almost three years. When the location was closed in April and a former volunteer/staff member insisted that she act as Jack's foster mom, all agreed.
Unfortunately the plan fell through when an infant in the home quickly developed pet allergies and the foster mom demanded that Oasis find him a new foster family. However, as we complied and arrived to pick up Jack, we were surprised to be told that he was no longer at the residence, and no information about his whereabouts was forthcoming.
Seven months passed.
Three weeks ago we received a call from the individual who actually had Jack. Our beloved office friend had finally been located, however he was now sick and needed help.
Jack was taken to the vet straight away and we were appalled at the diagnosis. Riddled with fleas, his body was covered in sores and scabs and he had lost half his body weight. Blood work indicated that it was neglect and lack of care that had resulted in such a prognosis. So tragic and frustrating. Poor Jack.
Thankfully Jack is now recovering in a loving, responsible foster home. We wanted to share his story because it highlights just how important the staff, volunteer, foster and adoption screening processes are in pet rescue organizations. Home situations can change very quickly and people don't always react in the best interest of pets when priorities change. Responsible pet care can often be the first item pushed to the bottom of the priority list. This happened in Jack's case. Even with a trusted foster carer.
So we definitely owe Jack an apology:
Jack, our intention was that you'd get the best care possible, but instead you were badly let down and in mortal danger. We can only hope that our future work benefits from the lesson you've taught us Jack and we'll continue to do all we can to ensure that pets-in-need get the best love and care they deserve.

Great pets like you Jack are loyal, trustworthy, stable and predictable.  We humans? Well, unfortunately we can only aspire to be the same.  Sorry Jack.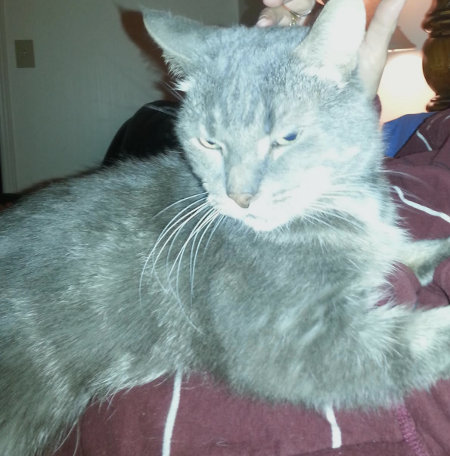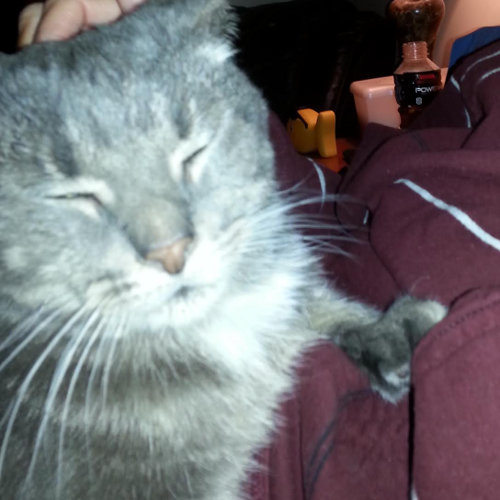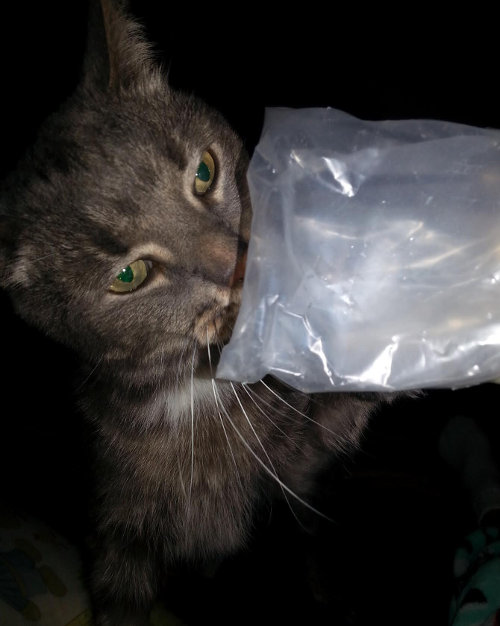 ———————————————