Durham Region's largest dog event… you can be sure that the Oasis Team will be there!
Dog Days of Scugog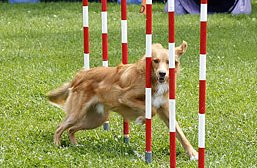 July 14 – 15, 2012
Scugog Shores Museum Village
Port Perry, Ontario
Come along and meet team members from Durham Region's, Oasis Animal Rescue and Education Center. Dog Days of Scugog is a fun-filled day for dogs and their families and you'll also have the opportunity to meet us face-to-face and find out more about our pet rescue activities, pet adoption and pet care.
Full details about the annual Dog Days of Scugog in Port Perry can be found on their website.
Photo credit: Scugog Shores Museum website
Don't forget to subscribe for more news and pet updates – direct to your inbox – from your friends at Oasis Animal Rescue and Education Center:
You'll can also meet the Oasis Animal Rescue team at these Durham Region 2012 events:
8th Annual Peony Festival June 16-17
Pet Adoption Day at Pickering Library, July 7
Oshawa's Broken Arts Fest, July 14