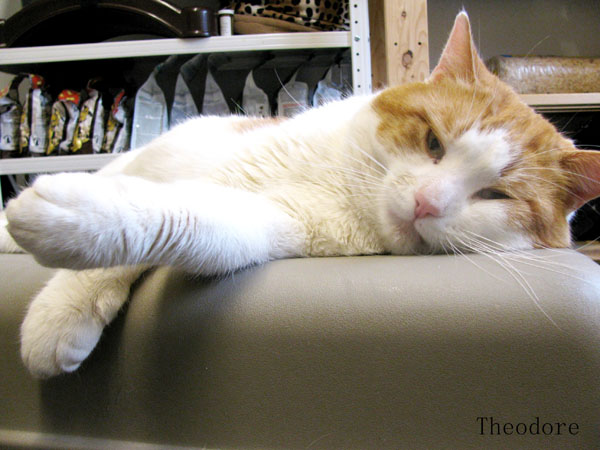 Tom is quite the boy. Four years of age, up-to-date on his vaccinations and neutered, this magnificent cat is friendly and affectionate. Tom has been residing in a residential community in Mitchell's Corners for several months with seemingly no family to call his own. His amiable nature and pleasing appearance endeared him to many of the local inhabitants and thus he was never short of attention or food. The time has come, however, for this feline to find a home that will be his for many years to come.
And that finally happened on January 28th 2012, when he went to his new forever home! Have fun, Tom!
---
For information on how to Adopt Tom or any other pet you see on this website, please contact Oasis Animal Rescue and Education Center. To view all the pets available for adoption, go to Pets Looking For A Home.